Things You'll Need
1 disposable, plastic tablecloth

1 sheet of blue construction paper or craft paper (at least 8.5 X 11)

1 pair of child-safe scissors

1 glitter glue pen (in blue or silver)

1 bottle of silver or blue glitter

1 bottle white craft glue

Various markers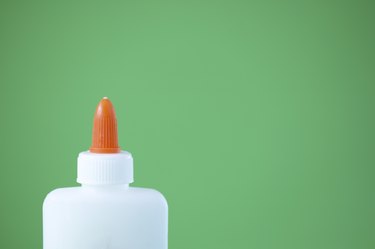 A day at the beach means a day splashing in and "riding" the waves. But how much do you know your ocean's wave dynamics? "There are waves of all sizes and shapes rolling into the beach at any given time. If they're not stopped by anything, waves can travel across entire ocean basins," writes the Coastal Carolina University College of Natural and Applied Sciences website, "and so the waves at your beach might be from a storm half a world away." Teach your children about water waves through an easy paper art project that requires materials you probably have around your house.
Step 1
Cover your workspace with a plastic, disposable tablecloth. This makes it easy to control the mess created by the project as once you are finished, you can roll everything you don't need up in the plastic tablecloth, and throw it all away. You can buy these at party supply stores.
Step 2
Draw the outline of your wave on a piece of blue construction paper. You can draw a free-form wave or you can use a wave template. Remember that you can draw a wave with rounded or pointed peaks.
Step 3
Cut out the waves with a pair of child-safe scissors. Please watch closely children who are using the scissors. Make sure they are using age-appropriate snippers.
Step 4
Decorate your wave with glitter by outlining it with a glitter glue pen or covering it with white craft glue and sprinkling it with silver or blue glitter.
Step 5
Set aside to dry. While you wait for your waves to dry, talk to your children about the different types of waves and the dynamics of waves using the "Oceans in Motion" lesson provided by the Coastal Carolina University College of Natural and Applied Sciences.