There are so many things to love about this one-bowl oatmeal protein muffin recipe: It's low in sugar, flexible with substitutions and includes three simple sources of protein (nut butter, chia seeds, and flaxseed). But best of all... these muffins are seriously delicious.
Things You'll Need
3 very ripe bananas (or 1 cup of applesauce)

1 cup milk (dairy, coconut, or almond)

1/2 cup peanut butter (or any nut butter)

2 eggs

1/4 cup maple syrup (or honey)

1 teaspoon vanilla

1 tablespoon baking powder

1/4 cup flaxseed (ground)

1 tablespoon chia seeds

3 cups whole oats

Optional toppings: chocolate chips, dried banana chips
Tip
The peanut butter-banana base can be adapted to suit many different tastes. Applesauce works in place of bananas and any nut butter can pinch hit for the peanut butter.
Get Started
Set your oven to 375 degrees F and grease the muffin pan. Use coconut oil, spray or butter to grease your pan. Next, mash your bananas in a large mixing bowl.
Add the Remaining Ingredients
There's no way to mess this up. Simply combine all the ingredients and stir until thoroughly mixed.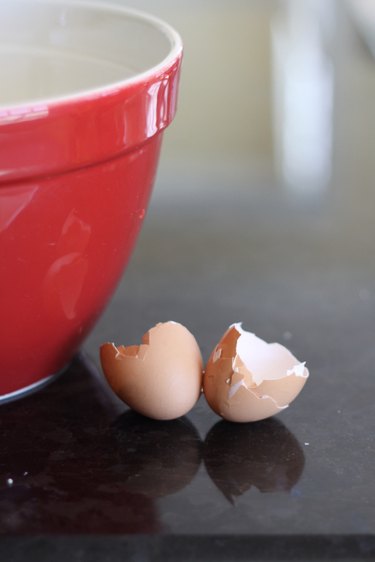 Prepare to Bake
Fill muffin cups to the top. A 3-ounce ice cream scoop works perfectly for evenly distributing muffin batter into pans. This is the time to add optional toppings such as chocolate chips or banana chips.
Bake at 375 degrees F for 25 minutes. Then cool on a rack.
Store refrigerated in an airtight container for 3 to 5 days. Or freeze in a single layer, inside a zip-top freezer bag.