Things You'll Need
Beaded doorway curtain

Speakeasy sign

Washtubs

Alcohol

Tables

White tablecloths

Feather boas

Beads

Candles

Gangster cutouts

Candy cigars and cigarettes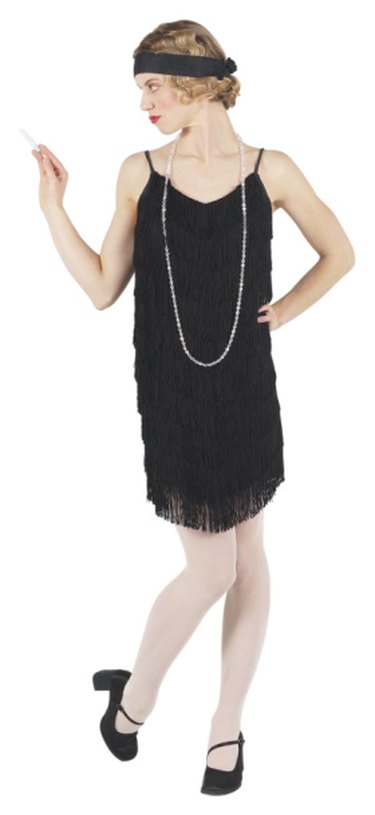 The 1920s is a decade known for flappers, jazz, prohibition and speakeasies. When you are throwing a party that has a 1920s theme, the decorations are important. Consider making the party space look like a speakeasy, which is what the bars were known as during Prohibition. Since people could not drink legally, they would go to secret bars. Make sure that your guests know the party's theme as soon as they walk in the door with the perfect decorations.
Step 1
Hang a beaded doorway curtain over the entrance to the party. To make the party feel even more like a speakeasy, have a friend stand in the doorway and ask your guests to say the password before they are allowed entry.
Step 2
Hang a speakeasy sign over the bar. Paint the word on a piece of old wood or a piece of poster board.
Step 3
Fill old washtubs with ice and place them around the party space. Place beers and other alcoholic drinks inside the washtubs.
Step 4
Place small tables throughout the space and cover them with white tablecloths.
Step 5
Make centerpieces for the tables using feather boas, beads and candles. Place the candles all over the space as well as on the tables. Turn the lights down low.
Step 6
Purchase life-size gangster cutouts and place them around the room or hang them on the walls. Give your guests candy cigars or cigarettes so that they look like 1920s speakeasy guests.