Things You'll Need
Fishing line.

Sea Shells 1 1/2" to 2"

a piece of drift wood or a very old stick

a few beads if you wish

glue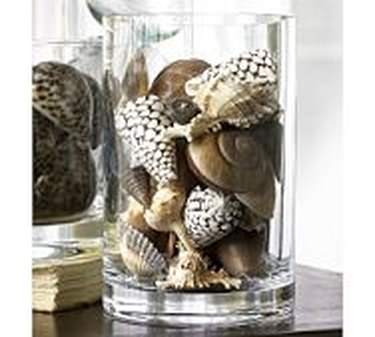 You need several 1 1/2" to 2" sea shells. You will see how beautiful it is when they are strung and hanging. Hanging off of a deck, or from the edge of a porch, they are beautiful, and very natural. You need very little to make this, when you see them at the beach, they cost $$ a lot. And you can make them for very little.
Step 1
There are many things to create wind chimes from. Things that are natural pieces from the earth make the most beautiful wind chimes. Things like sea shells are the most beautiful natural creations there are, that are small and very attainable.
Step 2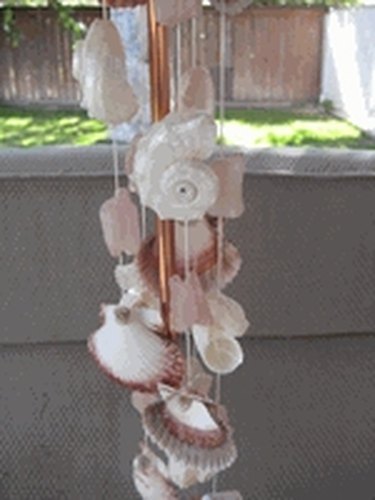 You need to collect drift wood at the beach. It needs to be about 6 to 8" long. Longer if you wish to make a large one. Make yours as you wish along the piece of driftwood. Tie the strings of shells onto the driftwood about 2 1/2" apart. You use a sharp pointed nail and hammer, hit each shell in the center with the nail and hammer, string 3 inches apart on the string and make a knot in the fishing line below each hole. Put dot of glue on the knot. Make each shell string about 2 feet long, or as long as you wish. I have made some of the shell strings 3 feet long for some of mine. They are beautiful. Oh, and again, tie them on the wood piece about 2 1/2" apart.
Step 3
Hang off the edge of a porch, the edge of a doorway, give as a gift. They are so beautiful when a soft breeze blows by. You can add a bead on top of each shell if you wish to add something to the look. Try the first one with shells only. You'll find that the natural look is total raw beauty.
Tip
Use your imagination. Put your artsy side to work! Then hang it up and enjoy it. Surprise a friend with this as a gift!