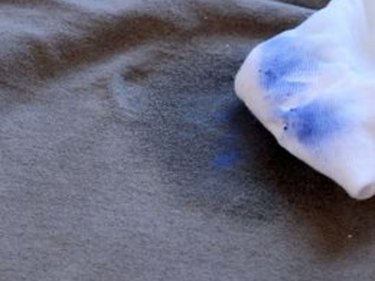 You might think that articles of clothing with acrylic paint on them are a lost cause and will have to be relegated to the rag bin. However, if you move fast you can ameliorate the damage. Just be sure to test this volatile mixture on an unnoticeable part of the clothing before you start to determine if the fabric can handle the stain removal process.
Things You'll Need
Nail polish remover

Hair spray

Window cleaner

Cleaning rags

Laundry detergent
Step 1
Blot as much paint off as possible with a cleaning rag. Do not smear the paint, but get all excess off if any is still wet.
Step 2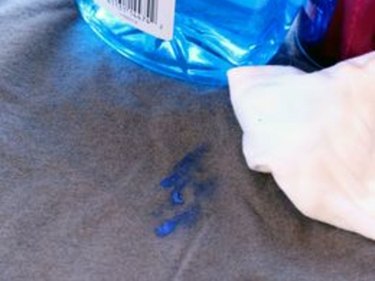 Spray the cleaning compounds on the cleaning rag. Squirt three squirts of window cleaner and about 10 seconds or 5 squirts of hairspray on the cleaning rag.
Step 3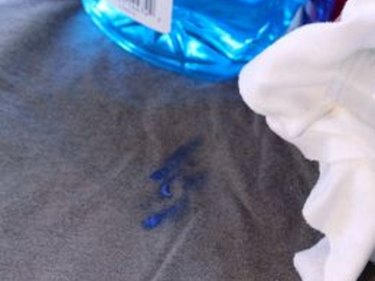 Hold the rag over the open end of the nail polish remover and upend the bottle for about 15 seconds. All of the compounds should be in the same spot.
Step 4
Scrub the acrylic paint stain with the cloth. The paint should start to dissolve as you scrub. You can also spray the three cleaning liquids directly on the paint, but be conservative so that you do not drench the entire item of clothing. You will have to scrub hard and change cleaning rags often.
Step 5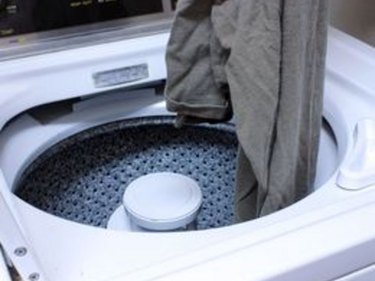 Wash the clothing immediately. Once you have gotten the acrylic paint off the clothes, immediately throw them in the washing machine to remove the acetone, hair spray and window cleaner. If you leave this in, it can literally eat away the fabric. Wash the clothes by themselves in warm water. If they still smell funny after the first wash, do it again before allowing it to dry.
Tip
If the paint just spilled on the clothing and none has dried, you should blot and then wash with soap and water. If the paint has dried even a little, you will need to treat it with the other cleaning fluids instead to avoid a stain.
Warning
Work in a well ventilated area.