Things You'll Need
Soft clean cloth

Sponge

Dish soap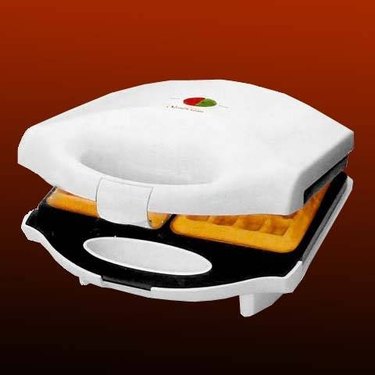 Sunbeam waffle-makers enhance the breakfast experience by making a product that's both easy to use and maintain. Waffles have been a popular choice since medieval times, when they were sold by vendors outside churches. The first waffle irons were two pieces of metal that were hinged together, and the waffles were cooked over an open flame. Making waffles is much easier today. By keeping your Sunbeam waffle iron clean it will ensure its use for many years to come.
Step 1
Ensure that the waffle iron is turned off and unplugged.
Step 2
Brush away loose bits of hardened batter with a soft clean cloth.
Step 3
Mix a solution of one quart of hot water and two teaspoons of dish soap.
Step 4
Use a soft clean cloth or sponge dipped in the solution to gently wipe the surface plates. Make sure that the cloth or sponge is wrung out well to avoid excess water getting into the electrical workings.
Step 5
Wipe down the handle and the outside of the iron as well.
Step 6
Use a clean cloth or sponge with only water to rinse the waffle iron.
Step 7
Dry the waffle iron with a clean dry cloth.
Tip
For areas on the surface plate that have hardened batter that won't come off easily, dab a bit of vegetable or olive oil and let it sit for 5-10 minutes to soften; then it will easily wipe away.
Warning
Do not submerge the waffle iron in water or put it in the dishwasher.