Things You'll Need
5 4-foot by 8-foot by 1-inch plywood sheets

5 2-inch by 4-inch by 8-foot lengths of stock lumber

4-inch long, 1/2-inch diameter wood screws

2-inch long, 1/4-inch diameter wood screws

1/2-inch cobalt drill bit

Box of 6-inch-long, 1/2-inch diameter carriage bolts

Box of 1/2-inch diameter hole fender washers

Box of 1/2-inch diameter hole lock washers

Box of 1/2-inch diameter acorn nuts

Pneumatic wrench

Belt sander

Coarse, medium, fine and extra fine sandpaper

Steel diamond trailer deck with hitch and wheel assemblies

Clear acrylic wood treatment
Wood utility trailers can be used to haul debris after trimming trees and shrubs. If they are made with double doors, they can serve as portable camp kitchens, and haul motorcycles or 4-wheelers. This project will make a 4-foot by 4-foot by 8-foot trailer bed on a purchased steel trailer frame with wheel assemblies and trailer hitch. Cobalt steel drill bits make it easy to attach the wooden frame to the steel trailer deck.
Step 1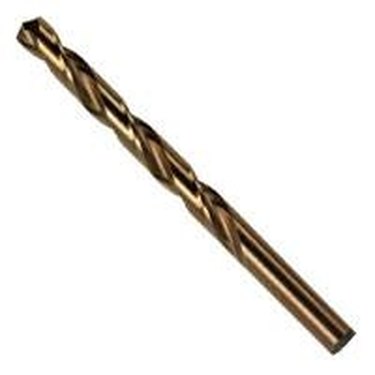 Build a strong frame for the utility trailer bed using 2-inch by 4-inch stock lumber. Lay two 8-foot-long pieces on their 2-inch sides. Cut the remaining 2-inch by 4-inch stock lumber into 44-inch lengths. Place the short pieces inside the long rails and attach using 4-inch-long wood screws. Use a cobalt drill bit to drill into the purchased steel trailer bed to attach the wooden trailer frame.
Step 2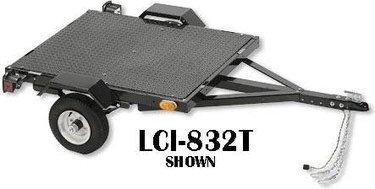 Drill one 1/2-inch diameter hole at each corner of the steel trailer deck and one hole every 2 feet up each long side, using the cobalt steel drill bit. Attach the wooden trailer deck to the metal deck using 6-inch-long, 1/2-inch diameter carriage bolts. Place a fender washer on each bolt before putting it through the wood deck, and another fender washer after the bolt is all the way through the metal deck. Add a lock washer and carriage nut to secure each bolt. Use a pneumatic wrench to tighten all the bolts.
Step 3
Place two of the 4-foot by 8-foot sheets of plywood on top of the frame, with all corners square and all edges flush. Drill 1/8-inch pilot holes 1 inch from the edge, beginning in the northeast corner, through the two sheets of plywood and into the frame. Secure using 1/4-inch diameter, 4-inch-long wood screws.
Step 4
Cut one plywood sheet in half crosswise to make two 4-foot by 4-foot pieces. Attach one piece to the end of the utility trailer, using 2-inch-long, 1/4-inch diameter wood screws. Attach the remaining two 4-foot by 8-foot sheets of plywood to each side of the utility trailer using the same type of screws.
Step 5
Attach a cabinet hinge at each end of the remaining 4-foot by 4-foot piece of plywood and attach the plywood to the rest of the trailer to make a drop gate style door. If desired, use a sixth sheet of plywood to make a top for the trailer. Sand the entire wooden trailer deck and apply several coats of clear acrylic wood treatment, allowing the acrylic to dry between coats.