Things You'll Need
Plywood

Furring strips

Tile

Thinset mortar

Trowel

Tile spacers

Grout

Grout sealer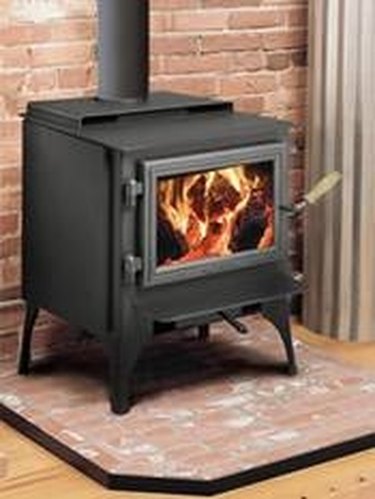 A wood stove is an energy-efficient way to heat a room. Woods stoves are attractive additions to your home and creating a tile hearth is an easy way to make your wood stove the focal point of the room. This project takes at least 4 days, because the mortar and grout both need time to cure, but the process is straightforward and fairly easy, even for a beginner. Follow these steps to make a wood stove hearth with tile.
Step 1
Make a square or rectangular frame from furring strips or molding to frame the tile if the stove is not already in place. Cut a piece of plywood or cement board the same dimensions as the furring strips and screw the frame onto the plywood. Paint or stain the frame.
Step 2
Prepare the area around the stove if it's already in place. Clean the area and level any rough spots. Build the frame directly on the floor.
Step 3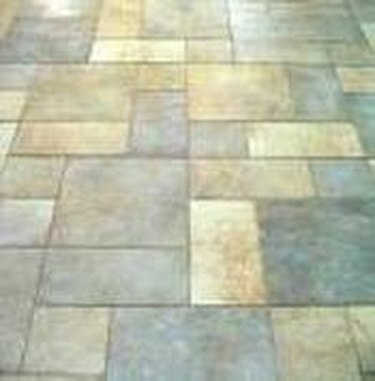 Test your tiles and tile pattern by laying them inside the frame. Plan the size and shape of your base to fit the tiles so you don't have to cut any of them.
Step 4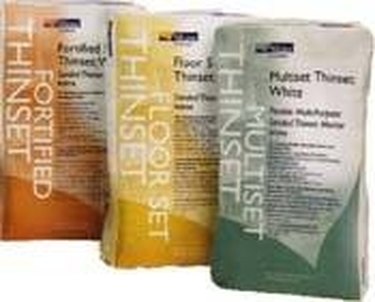 Mix thinset mortar to the consistency of peanut butter. Read the manufacturer's instructions on what proportions to use. Spread the thinset mortar on the plywood with a trowel.
Step 5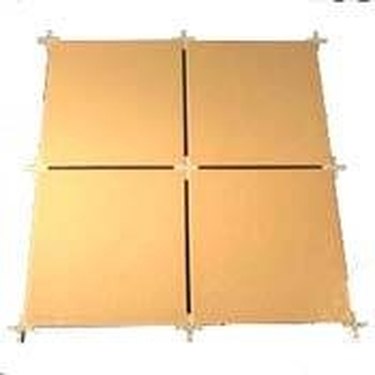 Start laying your tiles in the center and work outward. Don't slide the tiles around, simply lay them in place and push them down firmly. Use tile spacers to separate the tiles. Let the tiles set for 24 hours.
Step 6
Clean up any excess thinset and remove the tile spacers. There should be at least 1/4" of space for the grout to settle into. If there's not, scrape out the extra thinset between the tiles.
Step 7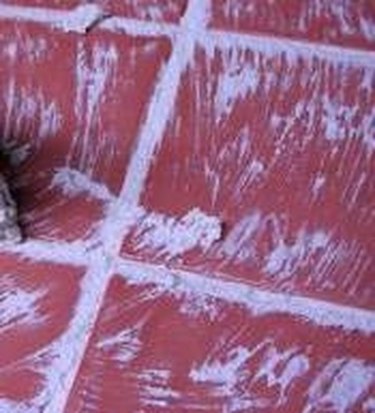 Read the manufacturer's instructions for the grout. After you've mixed it let it sit for a couple of minutes, then start spreading it over the tiles with a float. Allow the grout to dry for about half an hour, then use a sponge to clean up the excess. Gently smooth out the grout between the tiles.
Step 8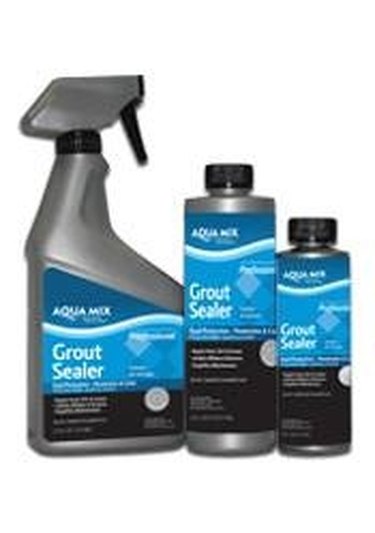 Seal the grout after it has cured for three days. Use a commercial grout sealer with an applicator brush. Clean up any spills with a rag.
Tip
Continue your tile pattern up the wall behind the stove for a dramatic effect.