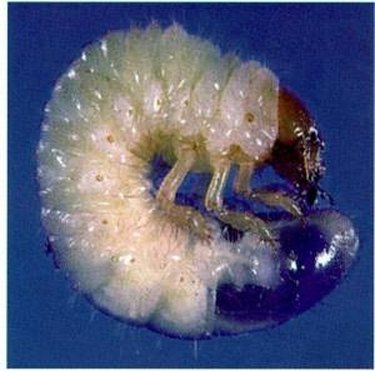 Bayer manufactures and markets two different types of products for controlling grubs in lawns. If grubs are already present and are damaging the turf, 24-Hour Grub Killer Plus Granules are recommended. This material provides quick knock-down of the grubs and can prevent further damage to the turf. Season-Long Grub Control Granules should be applied prior to the occurrence of grub infestations. Bayer recommends applying this product to lawns anytime from May through mid-August. Regardless of the type of granule used, application methods are similar.
Step 1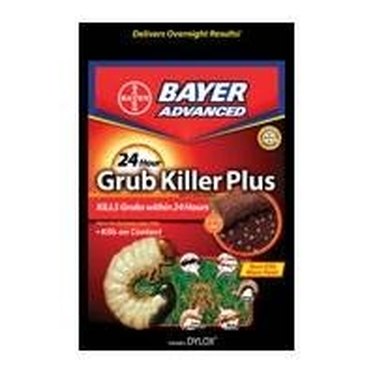 Thoroughly read the label on the granule container.
Step 2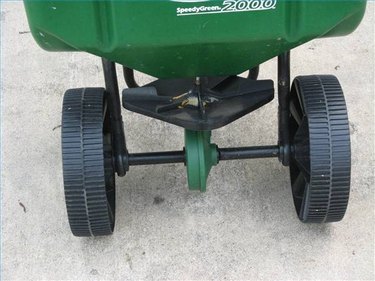 Look at the Spreader Settings table. The table is divided into two sections--one for drop spreaders and one for broadcast spreaders. A drop spreader sits low to the ground and distributes material through holes in the bottom. A broadcast spreader has a turning disc that slings dry materials in a semicircle. Determine which type of spreader that you will be using.
Step 3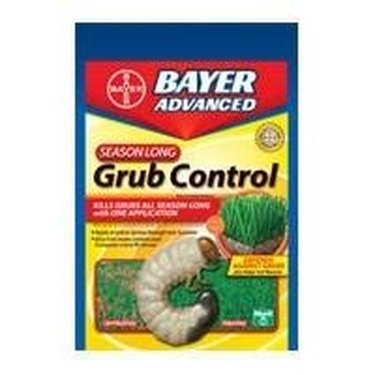 The product labels recommend applying 3 lbs. of the 24-Hour Grub Killer Plus per 1,000 square feet of lawn for grub control and 2.4 lbs. of the Season-Long Grub Control per 1,000 square feet. In the appropriate section of the Spreader Settings table on the appropriate label, find your spreader model in the left column. Move horizontally across the table to the correct application rate column. This gives you the setting for your spreader.
Step 4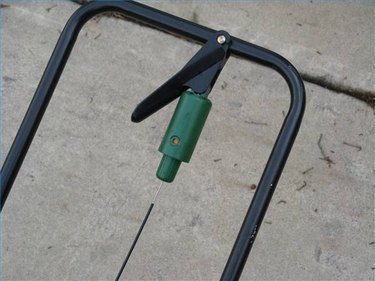 Adjust your spreader to the correct setting and fill the hopper with granules.
Step 5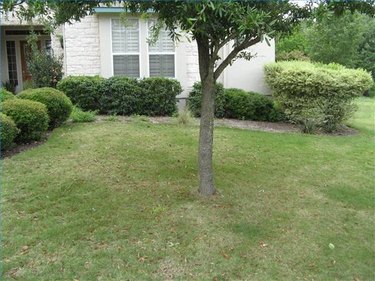 First treat borders of the lawn, and then fill in the middles with parallel passes. The Spreader Settings table on the product label provides the distance that should be maintained between passes. These distances are important for delivering an even spread of granules.
Warning
Wash hands thoroughly after applying the granules.