The Fossil brand turns out thousands of watches every year in colors and styles to fit almost anyone's taste. But while models featuring leather or nylon straps are easily adjustable, metal bands are a little more complicated. The links on Fossil watches are connected by either a split pin or screwed pin; split pins can be pushed through the link, while screwed pins have to be twisted out. If you find your band is fitting a bit loosely, or one of the links becomes tarnished, you can remove it at home.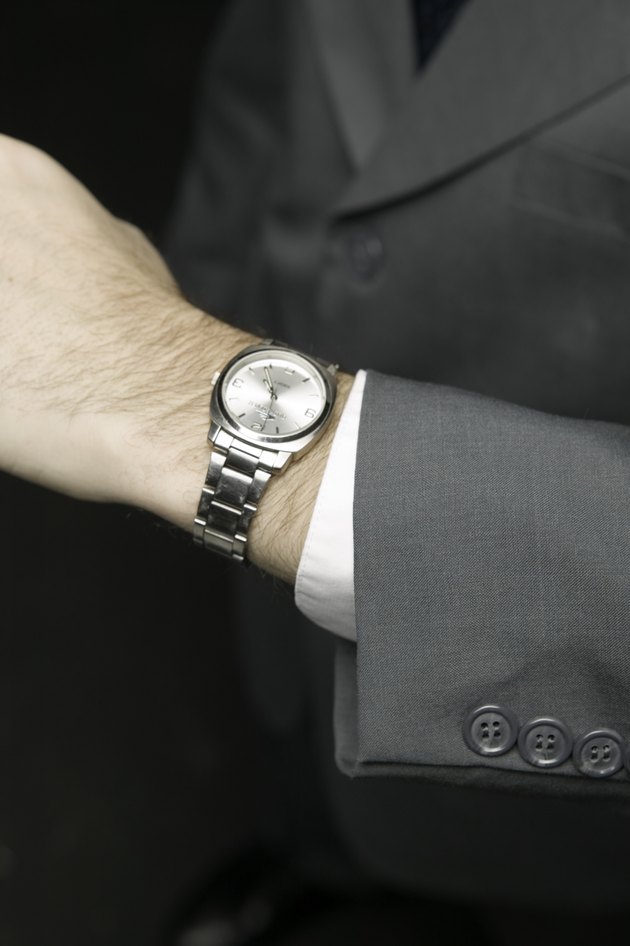 Split Pin
Step 1
Turn the watch onto its side and place it on a flat surface. The watch pins are only visible at this angle.
Step 2
Position a micro screwdriver that matches the width of your watch's pin over the right pin of the link that you'd like to remove.
Step 3
Lift both sides of the link with your fingertips, and gently push the pin downwards with the screwdriver. If your watch is a split-pin design, the pin will fall out the other end. Repeat on the left-hand side of the link.
Screwed Pin
Step 1
Turn the watch onto its side and grasp the left side of the link between your fingertips.
Step 2
Insert a micro screwdriver into the right side of the link just above the pin. Rotate the screwdriver to the left repeatedly.
Step 3
Loosen your grip on the screwdriver as the screw begins to move upward. Continue until it is removed, and repeat on the left side of the link.