Things You'll Need
Pruning sheers

Water

High-quality potting soil

Pots with saucers

Fertilizer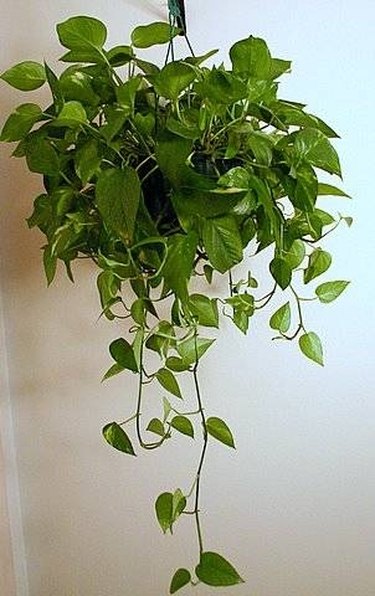 Indoor plant vines are great for home decorating and will add great color to any dull room. They look great spread out over a long dining room table, laid across a fireplace mantel, placed on top of cabinets or strung up a banister. Viny indoor plants are extremely popular since they are easy to grow and inexpensive to maintain. Plus, they add a lot of attractive appeal to any room. But keep in mind that all house plants are different. Some require a lot of sunlight while others require little sunlight. With just a little research and knowledge, you can find the plant that is perfect for your home.
Step 1
Plant your vines in pots with saucers and in a high-quality potting soil. Purchase soil with sphagnum peat moss, vermiculite, perlite, aged compost forest products and sand. If the first ingredient on the bag says "soil," then stay away from it as it will dry out and become very hard.
Step 2
Place vines where they will get adequate but not daylong sunlight. South-facing rooms with large windows always work well for viny plants. Make sure that your window has shades that can be closed to prevent the plants from burning.
Step 3
Water your vines. If the leaves on your plant begin to change color, such as a green leaf spotting to golden, or your plant looks wilted, water it. It is better to over-water than to not water at all. Most vines sit on saucers that will hold excess water and draw from that excess when needed.
Step 4
Feed your vines. House vines generally need a liquid plant fertilizer such as Miracle-Gro. They should be fertilized once a month or according to packaging directions.
Step 5
Prune your plant vines twice a year. If you want your vines to get long, only prune discolored leaves and dead vines. Don't hesitate to cut it way back if it's too long. Cut at an angle with a pair of good pruning scissors. Cutting at an angle allows for better circulation.