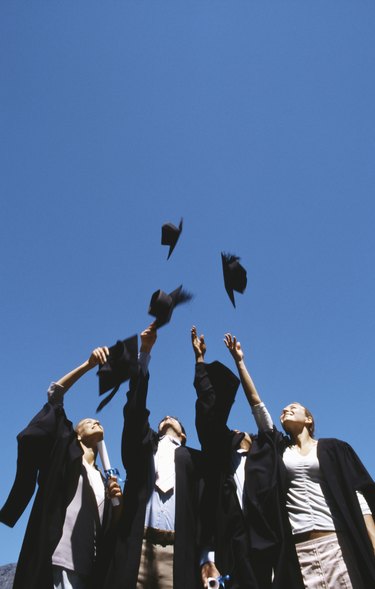 A graduation party should not be a celebration of excess, but just a celebration of the accomplishment of the graduate. Paul Golden, spokesperson for the National Endowment for Financial Education, summed it up this way: If you focus on the graduate and not on impressing guests, you can have a less-expensive party.
Step 1
Limit the number of guests to close family and friends, or coordinate a party with other parents. Since the graduate figures to have friends in the same class, those parents may be planning parties of their own. A combined party will split the costs as well as the chores.
Step 2
Hold the party in an inexpensive location. If the party can't be held at the home, try to hold it a church or a city park. Park shelters may be reserved for a fee through the city or county parks departments.
Step 3
Use electronic services like evite.com or a social media site to send invitations. These invitations are free, easy to create, and the website will keep track of RSVP.
Step 4
Decorate with simple items like pictures of the graduate. Don't spend much money on special graduation cups, napkins and plates. Put decorations in just one room or area, and use balloons or streamers in the colors of the graduate's high school.
Step 5
Hold the party in the afternoon, where you can serve snacks, cake or "casual" food instead of a full dinner. If you must have a dinner, make it a potluck. Sign friends and family members up for specific dishes at least a week before the party.