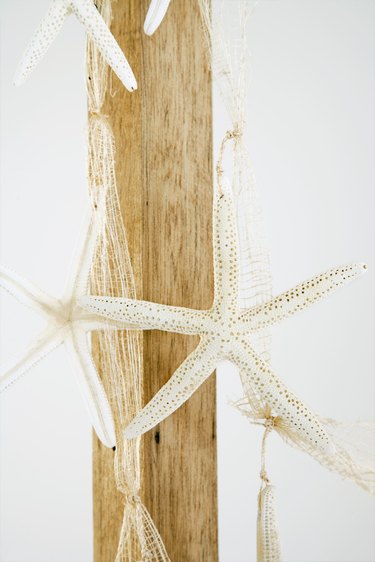 Starfish are a beautiful reminder of warm months spent at the beach. You can find real starfish that are dried to decorate with, or use artificial starfish that look like the real thing. There are many varieties of starfish that you can find to add a delicate look to any decor. Here are some simple ideas on how you can decorate with starfish and bring a little reminder of the beach into your home.
Step 1
Look to find starfish in the craft department at department stores or in craft shops. These are great items to pick up and add to your home. They add a clean and beachlike quality to your decor.
Step 2
Add individual starfish to wreaths and hang them on doors in your home to welcome guests.
Step 3
A row of starfish over the top of a window is also a very quick and easy way to decorate.
Step 4
Set out a dish with seashells and starfish to accent a tabletop or shelf.
Step 5
Tuck a single starfish in amongst other home accents on a shelf to add texture to your look.
Step 6
Add a row of starfish in front of a piece of artwork resting on top of a mantel.
Step 7
Add a starfish to a potted plant outdoors. If you have a rock garden, tuck a few starfish amongst the rocks as well.