Things You'll Need
White cloth

Dry-cleaning solvent

Foam upholstery cleaner

Water-based upholstery shampoo

Vacuum

Brush

Rubber scraper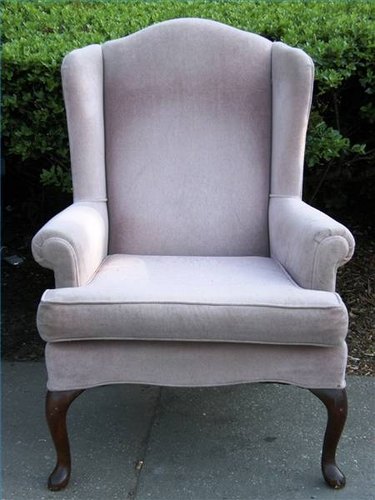 Buying upholstered furniture can be an investment, and the more expensive the fabric covering the piece, the more you will pay. Like any investment, you want to take care of your furniture. How you clean your upholstery depends on what it is made with: rayon, silk and tapestry upholstery must be dry-cleaned. Water will stain velour and velvet upholstery. Thankfully, furniture is often given a cleaning code.
Step 1
Locate the cleaning code label to determine which approach to use.
Step 2
Before attempting to clean delicate upholstery, test your chosen cleaning method on an inconspicuous piece of upholstery first. Sometimes the method will cause discoloration or shrink the fabric.
Step 3
To remove a stain using solvent, apply dry-cleaning solvent onto a dry cloth; then blot the stain repeatedly until it is gone. Allow the solvent to dry between blottings.
Step 4
To clean upholstery using foam, spray foam upholstery cleaner directly and evenly onto the upholstery. Allow the foam to dry before vacuuming the upholstery.
Step 5
To clean upholstery using shampoo, lightly scrub only the suds of upholstery shampoo into the upholstery with a cloth or a soft brush. Remove the suds with a rubber scraper and allow upholstery to dry.
Step 6
For professional results hire a professional cleaning company to steam-clean your upholstered furniture.
Tip
Upholstered furniture sometimes comes with a label on it indicating how it should be cleaned using the following cleaning code: SW = spot-clean only with shampoo, foam or mild dry-cleaning solvent. W = clean with water-based shampoo or foam (no solvents). WS = spot-clean with shampoo, foam or mild dry-cleaning solvent. X = do not clean with water or solvent-based cleaners; vacuum and brush only.
To reduce the likelihood of having to clean your upholstery at all, vacuum your furniture once a week.