Things You'll Need
3 to 4 yards of all-weather ribbon, 1/2 to 4 inches wide

scissors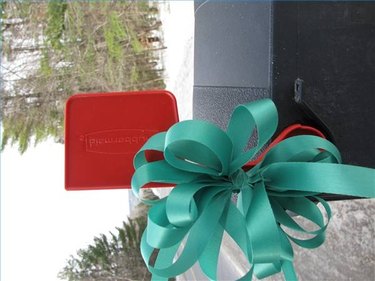 Bows can be made to decorate your mailbox for any holiday or season. The bow is also a symbol which shows that you honor a cause or are counting the days for a loved one to return home. You can make mailbox bows for any occasion. A bow is a colorful sign that let's guests know, the party is here. You can make bows in a series of sizes for your mailbox.
Step 1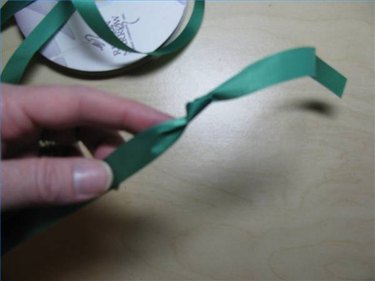 Cut a 14-inch piece of ribbon. Tie a knot in the center of the ribbon and set aside.
Step 2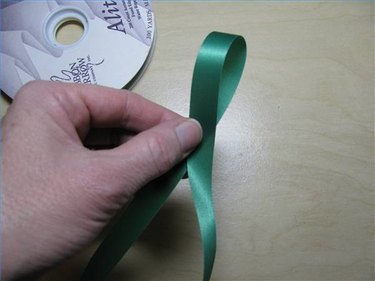 Measure about 6 inches from the end of the ribbon. Pinch the ribbon between your thumb and forefinger. Make a 3 to 4 inch long loop with the half inch wide ribbon. Make a 4 to 6 inch long loop with a 1 to 3 inch wide ribbon for a larger bow.
Step 3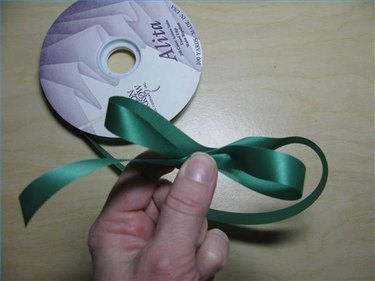 Twist ribbon and make a loop opposite the one you made first.
Step 4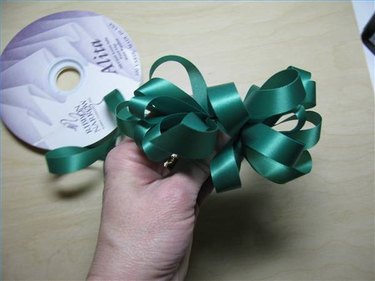 Continue making loops. Remember to twist the ribbon when moving to the opposite side of the bow for a new loop. This keeps the ribbon fabric consistent with the correct side out.
Step 5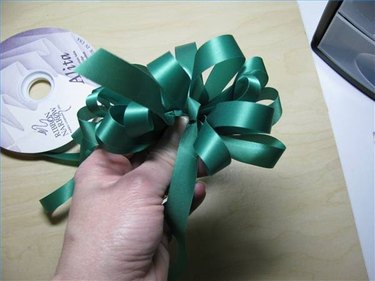 Hold the bow firmly in your hand. Lay the 14 inch piece of ribbon with the knot in the center of the front of the bow.
Step 6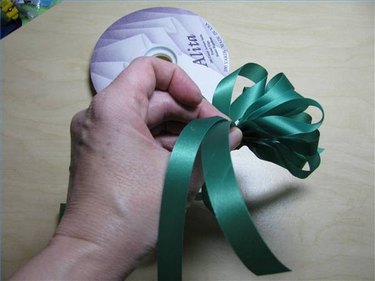 Turn the bow over. Pull the tails of the knotted ribbon to the center of the back of the bow.
Step 7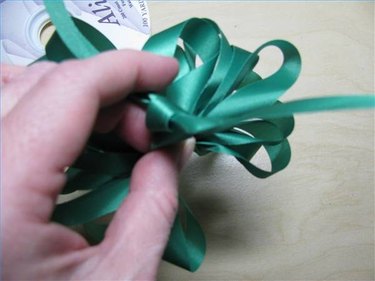 Tie the 14 inch ribbon tightly. Double knot it to keep the mailbox bow firmly tied.
Step 8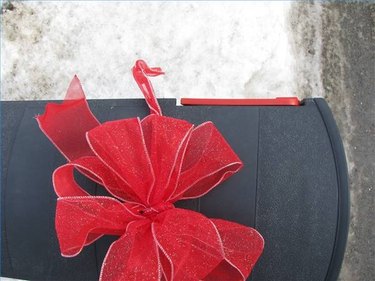 Wrap a piece of the ribbon around the body of the mailbox. Tie a knot at the center bottom of the box. Tie the tails from your 14 inch piece of ribbon onto the base ribbon strip on the side of the mailbox.
Step 9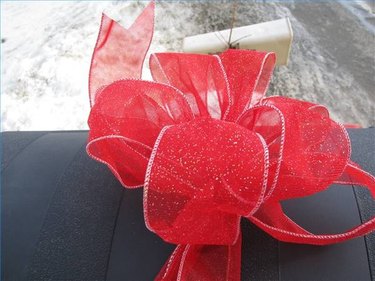 Tie the bow on to the base ribbon at the center top of the mailbox for another choice.
Step 10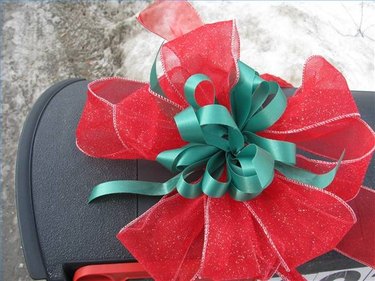 Make a large bow from the 3 to 4 inch wide ribbon and another from the 1/2 inch wide ribbon.
Step 11
Tie the base ribbon with the widest ribbon.
Step 12
Tie the smaller bow to the large bows center. Tie the large bow to the base bow for an extra special mailbox bow.
Tip
Use all-weather ribbon for a bow that will be on display on the mailbox for days or weeks.
Warning
Do not let the ribbon loops go until you finish and tie off the bow. Cut a V notch in the bow ends for a different look.