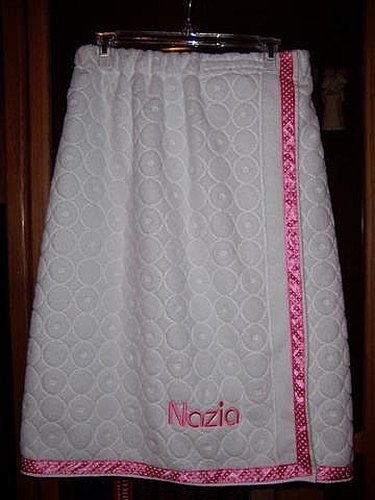 A towel wrap is great for when you step out of the shower, but if you just use a towel and tuck it in, it will come loose. These are really easy to make, but the directions are going to look hard. Read it through and you will see it really isn't that hard to do. Using elastic and velcro make a towel wrap that fits most anyone and it stays in place.
Things You'll Need
Large beach towel or

1 1/2 yds preshrunk cotton terry cloth

24" of elastic 2" wide (non-roll type)

10" velcro 2" wide

large safety pin

straight pins

sewing thread

sewing machine
Step 1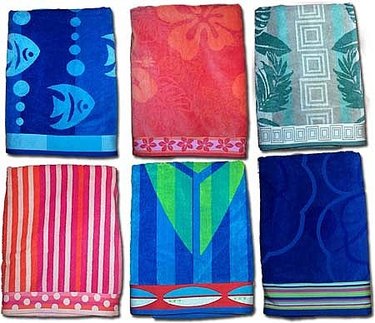 The length and width of the towel wrap are based on two things: 1. Will it be made to fit a woman's bust or a man's waist. 2. How long you want the towel to hang.
Measure the waist or bust and add 12" Decide on the length and add 6" With these measurements, mark and cut the fabric, making of the long edges run along the selvage (unsewn side).
Step 2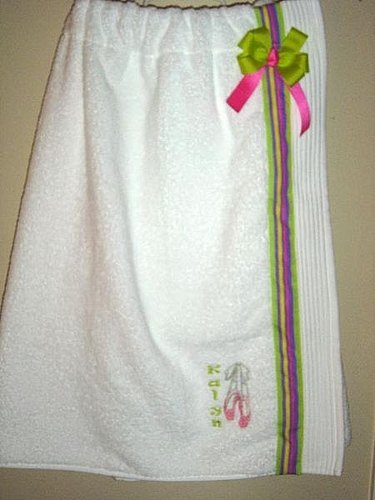 On the selvage side, turn under and press 3". Open the pressed edge. Measure in 10" from each side and mark with a straight pin. Gently stretch a piece of elastic between the 2 pins, and cut. Pin with a straight pin at the left side 1/2 down from the pressed fold. Pin a large safety pen to the right side of the elastic (just to the elastic, not to the material).
Step 3
Fold down at the ironed crease and sew through the elastic and two layers of towel to hold the elastic in place. Next, pin with straight pins, the elastic to the material to hold it in place. Stitch 1/4" in from the top edge of the fold, being careful not to sew the elastic. Remove the straight pins from the elastic, pull the safety pin to the right 10" mark, pin, then stitch through the width of the casing to anchor the elastic in place. Stitch 1/4" from the bottom edge of the casing, but be careful to not sew the elastic.
Step 4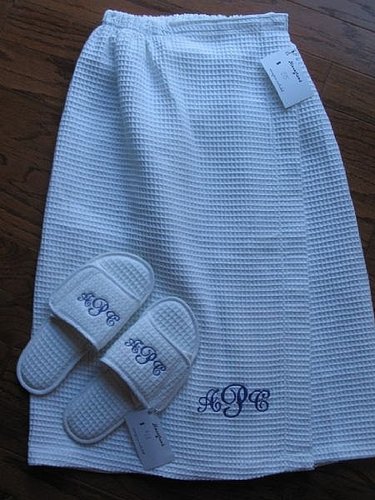 Place a 10" piece of the hook side of the velcro 1/4 in from the left side, centered in the casing and on the inside of the towel. Stitch all around to secure. Place a 10" piece of the loop side of the velcro 1/4 in from the right side on the outside of the casing. Stitch all around to secure.
Tip
Be sure to wash the towel or terry cloth before sewing, in hot water and dry in a hot dryer to shrink as much as possible. These would make nice gifts. Add a pair of slippers and bath products and put into a gift basket. They could be personalized, by adding trim, ribbon or lace, appliques or by adding a pocket.