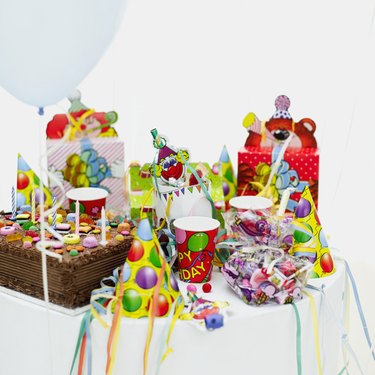 Turning 100 is an enormous celebratory event. Make the day more special for your centenarian by including the birthday in a broadcast of NBC's "Today" show. Willard Scott has been announcing 100th birthdays, special anniversaries and more for decades. Contact the show to see if your special relative or friend's bid day may be announced as part of an upcoming telecast. Include the critical information requested by the show, or the birthday won't be considered for announcement.
Step 1
Write to the show and include the information requested for the announcement. Send in a recent photo (that you don't want back), centenarian's name (with hints on pronunciation, if necessary), birth date, address and something special, such as a hobby or piece of advice from the celebrant. Also include your address and phone number for the show to contact you.
Step 2
Mail the information to: Willard Scott Birthdays TODAY show, NBC News 4001 Nebraska Avenue NW Washington, DC 20016
Step 3
Email the show with the information at willardscottbirthdays@nbcuni.com, if you prefer. Attach the photo to the email and include a telephone number for the show to contact you.
Step 4
Wait for the show to call. Since the show receives more requests than it can fulfill, only those contacted by the show will have their 100th birthday announced.
Warning
Do not send a photo that you would like returned because they cannot return it.