Cherry phosphates are as American as apple pie - and this diner staple can be made at home, too. Try making these drinks for a summer barbecue or a burger and fries dinner.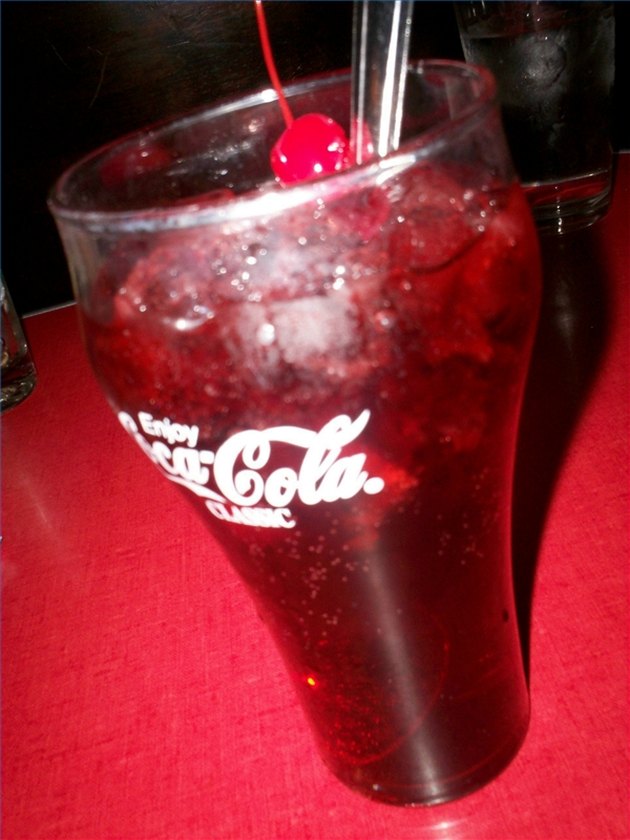 Things You'll Need
12 oz club soda

2 teaspoons cherry flavored syrup, such as Torani

2 teaspoons lemon juice, fresh or reconstituted

maraschino cherry, optional
Step 1
Use a tall glass (like the Coca Cola glass pictured), with plenty of room for ice.
Step 2
Pour club soda into glass. Stir in cherry flavored syrup and stir.
Step 3
Add lemon juice and stir again to combine.
Step 4
Add ice cubes and garnish with maraschino cherry, if desired.
Step 5
Finish with a drinking straw, and enjoy!
Tip
Cherry flavored syrup is about $4.00 per bottle; look for it in the coffee aisle, next to the creamers and gourmet coffee.
Warning
Use club soda that hasn't been opened to ensure it's fizzly, not flat.