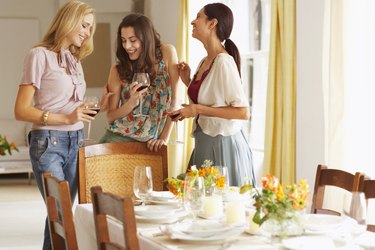 You might have become an adult officially at 18, but you're likely more excited for your 21st birthday when you can legally enjoy a cocktail or glass of wine -- though, if you're not much a drinker, you don't have to include alcohol. Enjoy the evening with family and friends by throwing a party for your 21st birthday. While this is an occasion to celebrate, don't go overboard when indulging in your first legal tipples -- keep safety on the brain and drink responsibly.
Choosing a Theme and Venue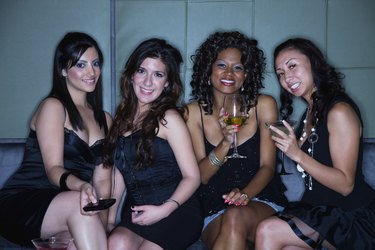 For many celebrants, simply being able to drink legally is enough of a theme. However, take the party a notch higher by assigning a theme based on the guest of honor's preferences. For the girly girl, a glam night out at a nightclub might be just the ticket; adorn a private table or room with pink roses, bedazzled Champagne flutes and a tasty layer cake. A sports fan might prefer a party at a local sporting event, celebrated by purchasing a private box, complete with a personal waiter to take beer and hot dog orders. Your 21st birthday is also when you can gamble legally, so host a casino night birthday party. For a budget affair, host a party at your home or invite friends to a local watering hole.
Disseminating the Details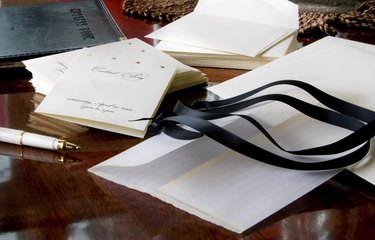 For an upscale 21st birthday party, send out paper invitations approximately a month before the event. Design the invitations in the style of the theme, and include the time, date and location. To have a little fun, include cheeky wording on the invite: "Let's shake it up! Join us for a cocktail party to celebrate (name's) 21st birthday," or "Cheers for beers! It's (name's) 21st birthday party!" If you're hosting an informal affair, a digital invitation -- whether via email, social media or evite -- is appropriate.
Prepping Food and Drink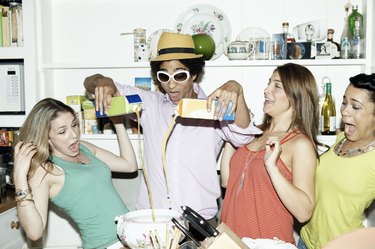 It might seem like cocktails are priority No. 1 for a 21st birthday party, but in reality, the food should be top of mind. Focus on carb-heavy dishes that help absorb some of the alcohol, whether it's pizzas and popcorn for an informal birthday or a variety of cheese and crackers, followed by an elegant pasta dish. Later in the evening, bring out snacks such as chips, crostini and other finger foods. The goal is to avoid any guests drinking on an empty stomach. Offer a selection of beer and wine, along with a signature cocktail named after the guest of honor. By not offering a full bar, you reduce the risk of guests taking too many shots of liquor -- a risky activity. Hire a bartender to pour the drinks and ask him to cut off any guest who looks like she's had one too many.
Safety First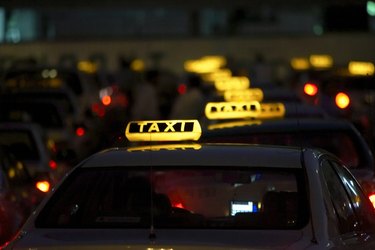 As fun as a 21st birthday party can be, it's also often at the beginning of the drinking career for some guests -- and they might not have learned how to hold their liquor yet. Continually offer water, soda and coffee throughout the evening so guests can alternate beverages. Distribute business cards with the number of local taxi companies on them, and make couch, bed and floor space for guests who need to stay overnight. The next morning, offer an electrolyte-packed sports drink, a hearty breakfast and plenty of water for those waking up with a headache.