​eHow may earn compensation through affiliate links in this article.​
White sinks are very popular in home design, but they stain and scratch very easily. There is a simple and all-natural way to clean a white sink and remove stains too. You just need a few ingredients that you may already have in your pantry to get your white sink sparkling clean and scratch free in not time!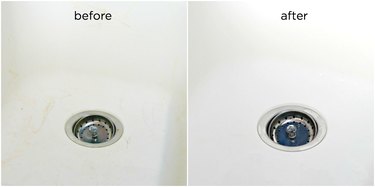 A look at the sink before the cleaning begins...
Step 1
Mix baking soda, Castile soap and essential oils in a small bowl.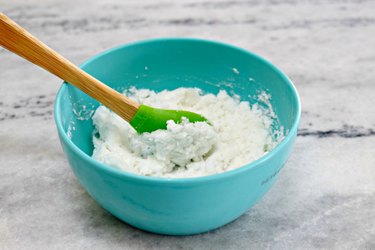 Step 2
Add some of the DIY sink cleaner to a scrub sponge.
Step 3
Gently scrub the entire sink.
Step 4
Scrub any scratches or marks left by dishes and pans.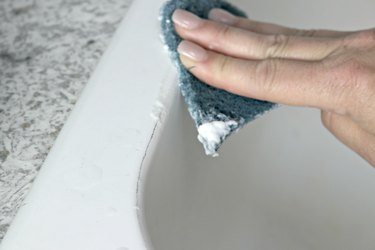 Step 5
Spaghetti sauce and other tomato based foods can leave stains on white sinks. A magic eraser sponge will remove them and other stains as well.
Step 6
All clean and stain free!