Drinking flavored coffee drinks is one of the easiest ways to get into the holiday spirit — and you don't have buy from the local coffee shop every time you want to drink it! This gingerbread creamer will spread loads of cheer, and it's free of the additives that typical flavored coffee creamers include. The ingredients are simple and the spices — ginger, cinnamon, nutmeg and clove — pair perfectly with a hot cup of coffee!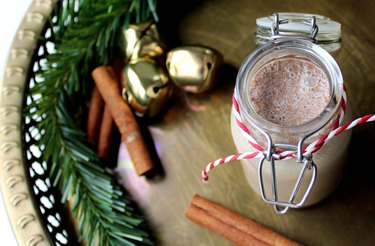 Things You'll Need
1/2 cup half-and-half

1/2 cup whipping cream

1/4 cup sweetened condensed milk

1/4 cup grade A maple syrup

1 teaspoon cinnamon

1/4 teaspoon ginger

1/4 teaspoon clove

1/4 teaspoon nutmeg

1/4 teaspoon pure vanilla extract

Large mason jar or bowl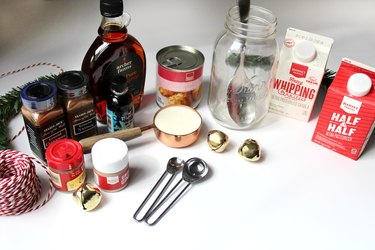 Step 1
Pour whipping cream and half-and-half into a jar and stir to combine.
Step 2
Add condensed milk, and stir to combine.
Step 3
Step 4
Add all the spices to the mixture.
Step 5
Step 6
Stir creamer mixture thoroughly or twist on the lid and shake.
Step 7
Stir creamer before serving. Pour into hot coffee according to taste. Keep refrigerated for up to two weeks and enjoy!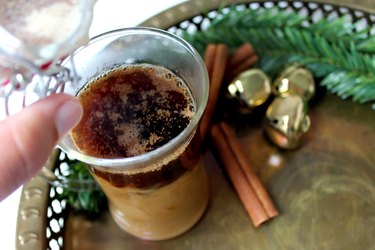 This homemade gingerbread creamer is sure to impress guests this holiday season, or keep it for yourself to enjoy in the morning!