Are you a crafter that saves every bit of scrap of paper for a rainy day project? If you have an old calendar stuffed away in a desk drawer, now is the time to grab it and upcycle it into one-of-a-kind stationery.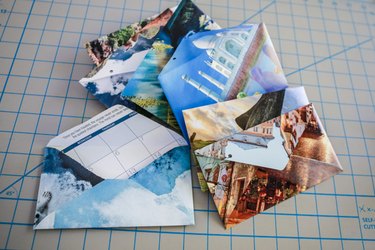 Things You'll Need
Calendar

Envelope or envelope template

Scissors

Pencil

Glue (or double sided tape)

Bone folder (optional)

Washi tape (optional)
Step 1
If your are using an envelope you already have as your template, carefully take it apart. You want it intact to trace, so try not to rip it on the edges.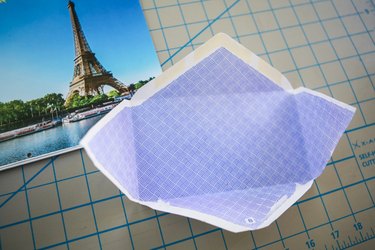 Step 2
Lay your envelope template on the backside of the calendar and trace. Play with the positioning a bit to try to get the best parts of the photo in the center of your envelope.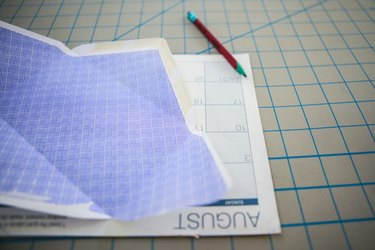 Step 3
Cut out your envelope design using your template. Be careful to trace and cut accurately because if it is uneven the envelope won't lay flat or seal properly.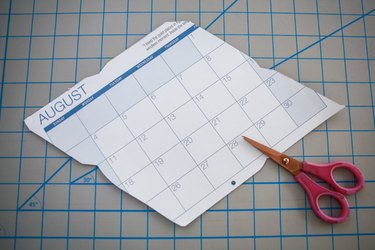 Step 4
Fold in the sides and bottom of the envelope, then crease the top. For this project a bone folder was used to make the creases sharp and even.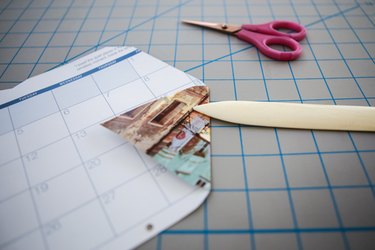 Step 5
Glue (or tape) the bottom flap over the two side flaps. Leave the top flap unglued.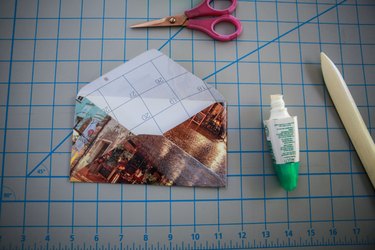 Step 6
Your envelope is complete. Since this doesn't have the adhesive on the top flap you will need to glue or tape the top down when you have put your letter inside. For a finishing touch, add some glitter stickers or decorative washi tape.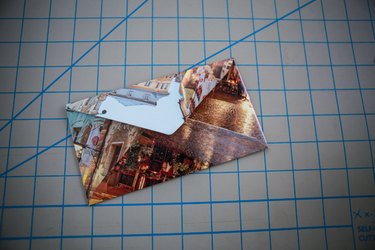 Step 7
Tip: Don't waste those scraps! For those who really don't like to waste, or who never have gift tags around this is a perfect way to use the last bits of your calendar. Just trim your scrap pieces into a small tag and punch a hole for your ribbon. Easy!