Kale is one of those ingredients that makes you say, "ehh," the universal sound of ambivalence. If kale gets any attention, it's because someone still appreciates a well-braised green when they see one, or a food runner at a casual-themed restaurant dropped some on your plate before he brought it to you. But there's a whole other side to kale few take advantage of, and the way there runs through the oven. Oven-roasting puts kale in a different context, giving it the crispy makeover it deserves. A replacement for potato chips it's not, but roasted kale will make you look at this cabbage differently.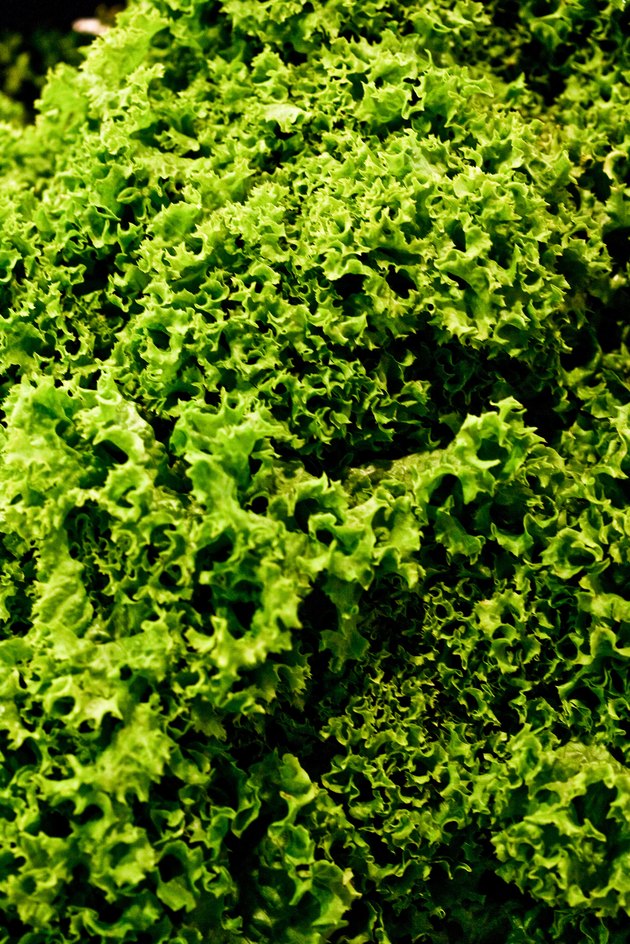 Things You'll Need
Paper towels or a lettuce spinner

Kitchen knife

Mixing bowl

Olive oil

Cookie sheet

Spatula

Kosher salt

Freshly ground black pepper
Step 1
Rinse the kale and pat it dry with paper towels or dry it in a lettuce spinner. You want the kale as dry as you can get it before you put it in the oven. Heat the oven to 425 degrees Fahrenheit.
Step 2
Trim the thick stems from the kale with a kitchen knife and discard, then place the leafy remainder in a mixing bowl. Drizzle the kale with olive oil and massage it in with your hands.
Step 3
Spread the kale out in an even layer on a cookie sheet. You don't have to space the kale leaves apart, they can overlap slightly. Place the kale on the middle oven rack.
Step 4
Roast the kale until crisp, about 12 minutes. Separate any clumped leaves with a spatula after about five minutes of roasting. Remove the kale from the oven.
Step 5
Season the kale to taste. Fresh kale only needs a few cracks of black pepper and some coarse kosher salt to really shine.