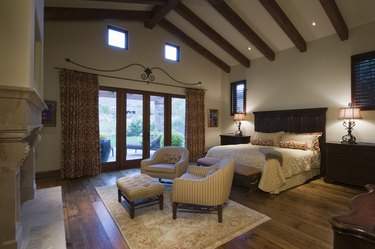 For many homeowners, a ceiling is considered the "fifth wall" of a space and requires special attention. If you're in a design rut or looking for a new way to showcase or conceal an existing ceiling, think beyond painted drywall. Consider applying bamboo, cloth, rattan or burlap to overhaul a ceiling in any room of the home, including the basement.
Bamboo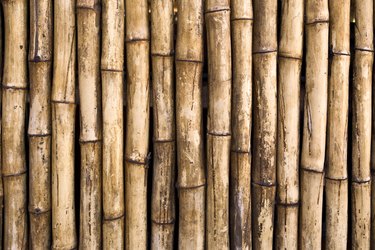 Bamboo provides a tropical feel to a space. It's installed in large slats, much in the same way bamboo is used to create wall coverings and fences. A bamboo covering is ideal for use around most of the home but avoid using it in the basement, as elevated amounts of moisture can damage the fragile material. Attach bamboo material to the existing drywall ceiling using a specialized epoxy, small framing nails or a combination or both to provide the most support. Lay the slats side-by-side or in a pattern that mimics the ceiling's corners, which requires several precision cuts before installation.
Burlap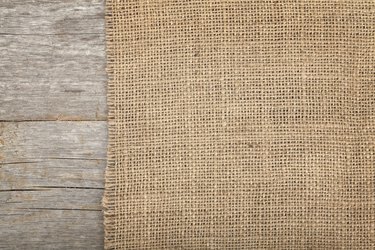 Burlap is an inexpensive, versatile material that you can use throughout the home for a additional texture. Use it in the basement to cover unsightly plumbing. Drape the burlap material over a basement ceiling and attach it to the floor joists with small nails or staples. Once the burlap is attached, cut holes into the material to accommodate any light fixtures. On ceilings in finished rooms, you might want to dye, gild or stencil the burlap before attaching to the ceiling between wooden beams.
Cloth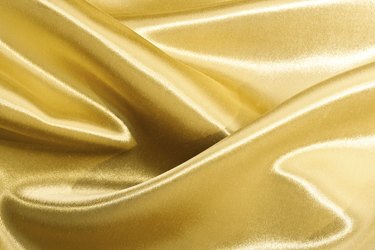 Cloth options for the ceiling include felt, hessian, grass cloth and silk. The material can be attached flush to the ceiling or draped to create a more dramatic effect. Choose a fabric that complements the room style and use an opaque material such as grass cloth or a backed fabric in the basement. Almost any type of fabric is suitable for the upper floors, depending on your budget and desired look. Attach the cloth to the ceiling with an adhesive, much the same way you'd hang wallpaper. Use a roller to remove air bubbles or wrinkles. Once again, cut holes into the fabric to accommodate any ceiling fixtures. Draping cloth is another way to conceal plumbing or duct work.
Rattan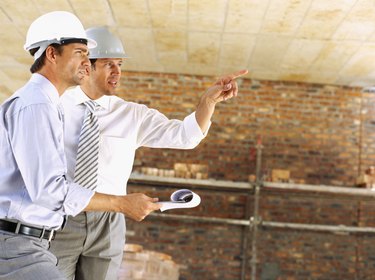 Rattan is derived from several varieties of palm trees native to areas in Africa, Australia and Asia. The product is woven, dyed or sealed and used to create ceiling tiles. The tiles adhere directly to the ceiling or are placed in suspended ceiling framework. Suspended ceilings are constructed from a grid of metal bars fitted with the ceiling tiles and generally used as an alternative to drywall when hiding pipes, plumbing and duct work.