Things You'll Need
Pencil eraser

Cleaning eraser

Rubbing alcohol

Cleaning rag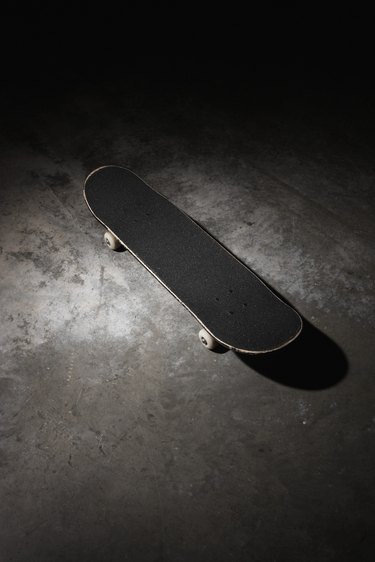 Scuff marks are a common issue on many types of hard floor surfaces, including concrete. To keep the floors looking their best, you should use items that remove the scuff marks effectively without damaging the concrete floor surface. There are a few low-cost cleaning ingredients that safely pull up the scuff mark residue without damaging the floor.
Step 1
Scrub over the scuff marks with either a pencil eraser or a damp cleaning eraser. Continue scrubbing until the majority of the scuff residue is removed.
Step 2
Moisten a cleaning rag with rubbing alcohol and scrub gently over the concrete floor surface. Continue until all traces of the scuff marks are gone.
Step 3
Rinse the cleaning rag under clear water, wring out and wipe over the concrete floor to remove any leftover traces of residue or alcohol, and allow the concrete to air dry.