Things You'll Need
Paper

Pencil

Photocopier

Scissors

Markers

Glue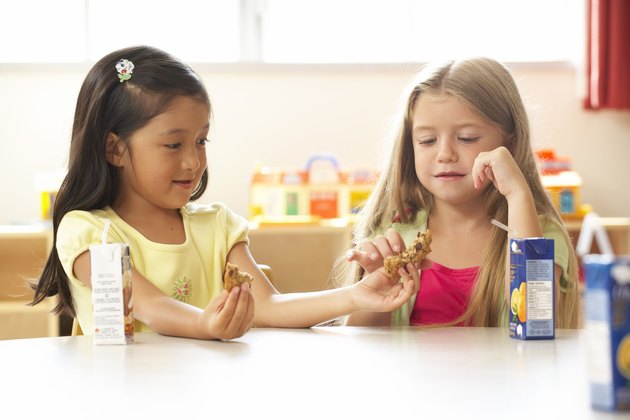 A common application in Sunday School lessons is how students can show kindness to one another. By making a kindness cube, students in a Sunday School class can bring home six tangible ways they can demonstrate kindness in their lives. Requiring only a few simple items to make the craft, kindness cubes help teach children a valuable lesson that may last a lifetime.
Step 1
Turn an 8 1/2-by-11 inch piece of white paper vertically. Draw six squares in the shape of a cross: four squares down and two additional squares on either side of the second square down. The larger the squares are drawn, the larger the kindness cube will be.
Step 2
Add an additional rectangle to the square on the top of the cross and the two squares on both sides. Photocopy this template for each student in the Sunday School class.
Step 3
Instruct students to cut out their templates. Discuss examples of kindness they can perform in their day-to-day lives. Write a list on a white board as a reference for the project. Students write their own ideas for acts of kindness or copy ideas from the list. Have students write one act of kindness on each square of the kindness cube template.
Step 4
Demonstrate how to fold the paper at each line on the template at a 90-degree angle. Spread white glue on the three rectangular tabs. Glue each tab to the underside of the cube's face when folded at a 90 degree angle.
Step 5
Allow five minutes for the glue to dry. Roll the kindness cube and act out the written cue. Encourage students to roll the cube at home and practice these acts of kindness every day.
Tip
Encourage students to illustrate the acts of kindness on each face of the cube.