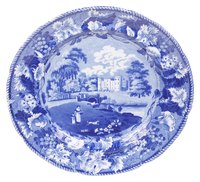 If you want to find unique items at extremely low prices, thrift stores are the places to shop. Thrift stores often feature items for the kitchen, such as dishes, glasses, flatware and cookware. If you purchase dishes from a thrift store, you will need to clean them thoroughly to ensure that they are sanitary if you plan to use them. Even if you only want to display the dishes, cleaning them will ensure that they sparkle and shine.
Things You'll Need
Fill your sink half full of hot water.
Add 2 cups of white vinegar to the water.
Place the dishes in the sink and let them soak for 30 minutes. The vinegar will remove many types of residue and also acts as a deodorizer and mild disinfectant.
Scrub over the dishes with a wet, soapy cloth.
Rinse the dishes and dry them before storing or displaying them.