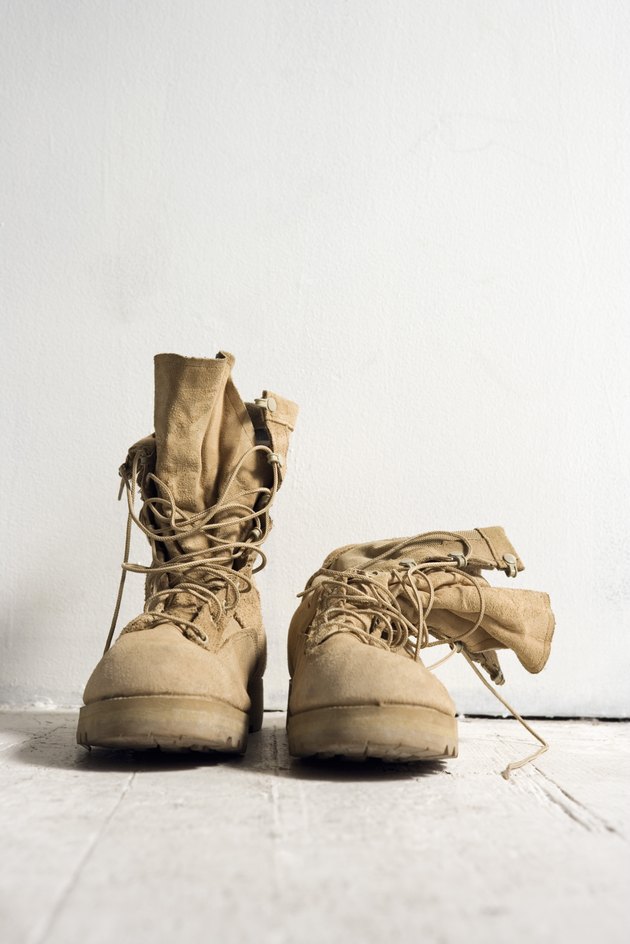 Mink oil is a common leather conditioner used to make leather darker, water-resistant and more supple. However, whether refinishing a leather boot or if mink oil accidentally came in contact with the wrong piece, removing the substance can be a little time-consuming. Removing the oil, however, is essential prior to recoloring the boot or applying a different treatment.
Things You'll Need
Clean cloth

Baking soda or talcum powder

Hair spray
Step 1
Blot the mink oil firmly with a clean, dry cloth. Do not rub at the oil, as this only causes it to penetrate deeper into the pores of the leather.
Step 2
Dust the boot with talcum powder or baking soda, until it is thoroughly coated. Allow the powder to sit for six to eight hours to ensure total absorption.
Step 3
Wipe off lightly as much of the soda/powder residue as possible with the cloth. Continue to wipe more aggressively, as the powder closest to the leather will have taken on an oily, slightly gummy consistency.
Step 4
Spray the entire boot with hair spray, until it looks mildly saturated. Allow the spray to sit for 30 seconds. Wipe off the spray to remove any residual darkening the leather took on from contact with the oil.
Tip
Continuous use of mink oil tends to push the salt crystals from sweat toward the surface, manifesting as a white residue. The only way to stop this is to keep applying oil, or remove it entirely.