Things You'll Need
Cleaning spray

Rag

Wax paper

Old credit card

Safety pin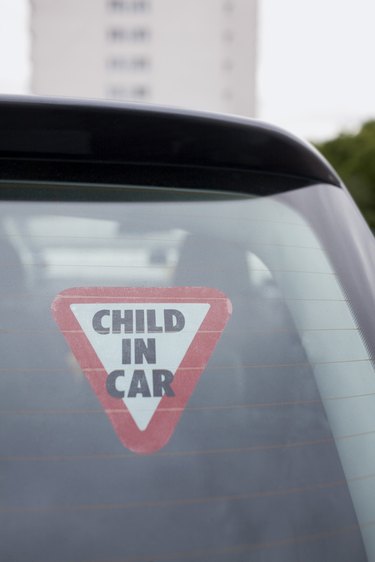 Stickers and decals can add flair to an otherwise empty space, but peeling stickers are far from fashionable. Stickers are made with a thin layer of adhesive that causes them to cling to even surfaces, but bumps, dirt and air bubbles interfere with the bonding process. Proper application is the best way to keep stickers from peeling and will keep your stickers firmly in place.
Step 1
Spray the surface with cleaning spray, and wipe away dirt and cleaning residue with a rag. Any dirt or foreign objects on the surface can cause your stickers to peel, so wipe down the surface twice if it is particularly dirty.
Step 2
Pull the backing from the sticker and position the sticker over the surface with your hands. Press the sticker gently to the surface, smoothing it out with your fingers.
Step 3
Place a piece of wax paper over the sticker to protect it, and smooth down the sticker with a credit card. Press down firmly on the card, holding it perpendicular to the surface to push air bubbles out from underneath the sticker. The wax paper protects the surface of the sticker from scratches as you press down the edges to prevent them from peeling.
Step 4
Remove the wax paper, and examine the sticker for air bubbles. Pierce air bubbles with a small safety pin, pushing the air out with your fingers to ensure a secure bond between surface and sticker.
Tip
If your sticker is large or if you're placing it on an oddly shaped surface, ask a friend to help you position the sticker. Trying to lift the sticker once it has made contact with the surface may ruin it.