Things You'll Need
Plexiglass

Vinyl

Transfer paper

X-acto knife

Etching cream

Sandblaster

Design

Tape

Pen

Etcher or rotary tool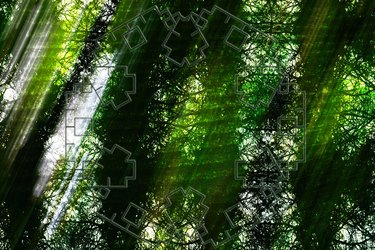 Etching is an effective way to customize a piece of acrylic or glass. Some methods of etching include: etching cream, sandblasting and using a rotary tool. A rotary tool, or etcher, requires a steady hand but will help you achieve fine lines, while the other methods allow you to etch a surface fairly quickly once you have a stencil that you are willing to work with. It may take a few tries to achieve optimum results, but you will be rewarded with a custom acrylic surface and the knowledge of etching techniques that can be translated to etch glass as well.
Etching with a Cream or Abrasive
Step 1
Place a piece of vinyl over the area that will be etched. Use adhesive-backed vinyl or use an adhesive that will allow you to peel the stencil away once you are finished.
Step 2
Transfer your design to the vinyl by tracing the pattern over transfer paper.
Step 3
Follow the lines you transferred onto the vinyl with an X-acto knife and then peel away the pieces from where you are etching.
Step 4
Apply etching cream over the stencil or use a sandblaster to begin your etching. Leave the etching cream on for as long as the manufacturer recommends.
Step 5
Remove the stencil and wash the surface with water and a mild soap. If you used etching cream, follow the manufacturers instructions for removal.
Etching with a Rotary Tool or Etcher
Step 1
Choose a design to etch to the plexiglass.
Step 2
Tape the design to the back side of the glass. You could also trace the design to the glass with a permanent marker.
Step 3
Turn on the etcher or rotary tool at a low rpm and trace along the design to etch into the glass.
Tip
If you do not have access to a sandblaster, use fine-grit sandpaper to etch into the glass.