Things You'll Need
Seam ripper

Pins

Needle

Thread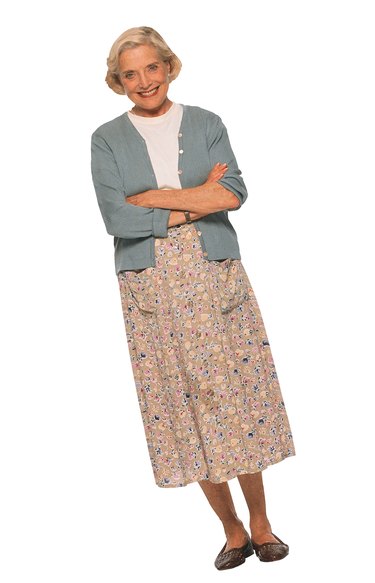 If you have lost some weight or if you own a skirt that you like that is simply too big, you can take it in a little bit at the waistband. Taking a skirt in at the waistband allows it to fit more closely to your body, while preserving the fullness of the garment material below. This fix is particularly ideal for a bell-shaped skirt, as it reinforces the shape of the garment. Taking in a skirt is a task for an intermediate-level sewer.
Step 1
Remove the waistband by cutting the seams holding it to the skirt with a seam ripper. Work slowly so that you do not tear the fabric. Be aware that there might be two lines of stitching holding the skirt to the waistband. This removes the waistband entirely from the skirt.
Step 2
Determine where you want to take the skirt in. If you only need to take the skirt in about one or two inches at the waist, you should work with the waistline at the small of the back; if you need the skirt to be smaller, take it in at the sides.
Step 3
Turn the skirt inside out and put it on.
Step 4
Pinch the skirt where you want to take it in, and secure the area with pins.
Step 6
Fold the pinches flat and sew them down. This will create small pleats in the skirt.
Step 7
Shorten the waistband by cutting out segment that matches the amount that you took out of the skirt, and then sewing the waistband back together. This precludes the need to adjust the fastenings at the waistband's opening.
Step 8
Sew the waistband back on the skirt.
Tip
For a sleeker fit, cut out the pleats that you made and sew up the gap before reattaching the waistband.