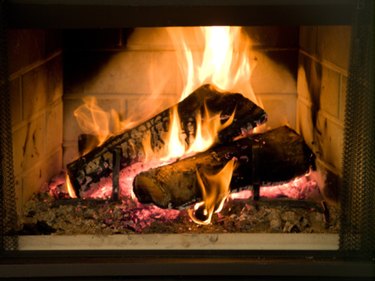 A mantel is meant to frame a fireplace, but choosing the proper height is important. Fireplaces come in all shapes and sizes, and there are several factors to take into account when installing a mantel.
Local Rules and Regulations
A fireplace can become a hazard if the mantel is too close. Therefore, check with the local government to find out if there are any rules or regulations about the height of the mantel in regards to the size of the fireplace.
NFPA Codes for Minimum Clearance
The size of the mantel and its trimmings should adhere to National Fire Protection Association guidelines. For example, a 10-inch trim must be at least 19 inches from the top of the fireplace.
Variations in Height
Though there are rules in place, fireplace mantels can be higher than the minimum if it is more visually appealing to the owner. However, they should never be lower than the minimum, as this can result in damage to the mantel, items on the mantel or worse, a destructive fire.