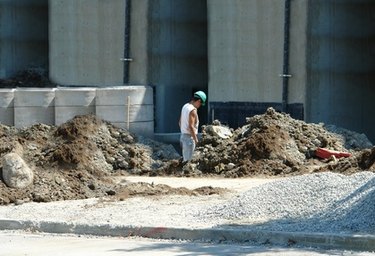 The Hilti TE 2-A 24 V is the name of a model of rotary hammer drill that is manufactured by the Hilti Corporation, which is a Liechtenstein-based company that specializes in the production of construction and building supplies. The Hilti TE 2-A 24 V is useful for various different tasks, including driving screws, drilling metal, wood and plastic and the drilling of anchor holes. The tool is frequently used for masonry.
Drilling Range
The drilling range for the Hilti E 2-A 24 V is between 3/16th and 5/8th inch. The recommended drilling range for the highest quality results is between 3/16th and 3/8th inch, however.
Dimensions
The dimensions of the Hilti TE 2-A 24 V are 12.8 inches in length, 3.6 inches in width and 10.2 inches in height. The Hilti TE 2-A 24 V has a total weight of 8.3 lbs.
Performance
The Hilti TE 2-A 24 V can achieve up to 4,410 impacts every minute. The voltage of the rotary hammer drill is 24 volts, while the rated input is 400 watts. The single impact energy of the Hilti TE 2-A 24 V is 1.1 feet-lbs. The drilling performance for the product is 0.79 inches per minute for 0.24 inches.
Features
Various notable features are associated with the Hilti TE 2-A 24 V rotary hammer drill. These features include a selector switch, which can convert the product from performing solely rotary drilling to just hammer drilling. Other features that are part of the tool are a controlled hole and transforming speed switch, twist lock chuck and a pistol grip that is ergonomically padded (for the moistening of any vibrations that might be produced).