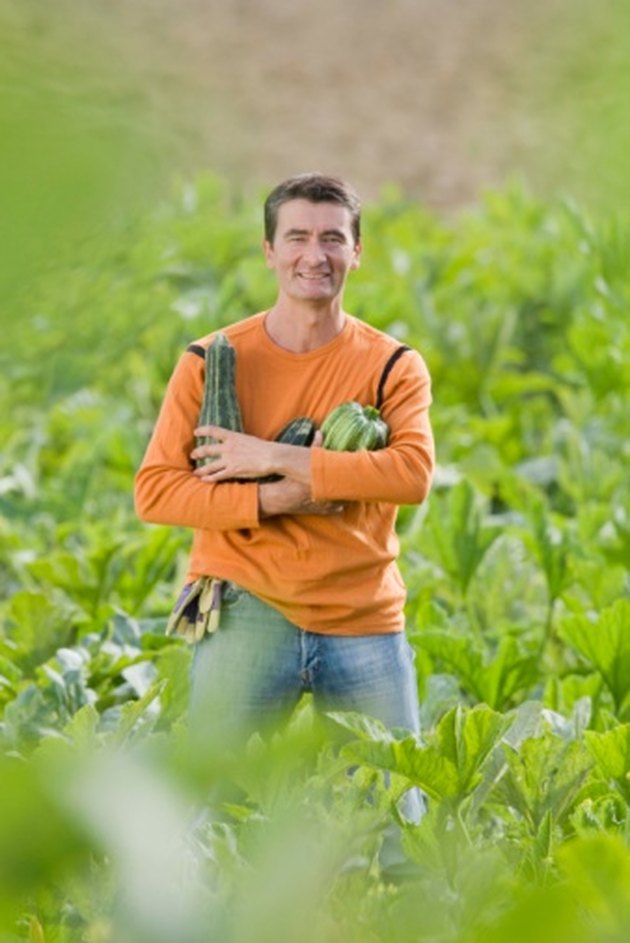 Zucchini and pumpkins both belong to the cucurbitaceae family, or the cucurbit or gourd family. They are easily grown from seed, forming a bush or a vine that can be trained along a fence or trellis.
Plant Maturity
Zucchini, known as summer squash, matures quickly in 40 to 60 days. Pumpkins, called winter squash, take longer to mature: 80 to 120 days. There are many varieties of both winter and summer squash. All squash is tender to frost so take note of your numbers of frost-free days when choosing which cultivars to grow.
Description
The fruit from summer squash and winter squash plants are roundish or oblong in shape.They can both be colored yellow, green, white or a combination. Pumpkins are orange.
When to Harvest
Summer squash is harvested when the fruit is still immature and the seeds and skins are soft and edible. The fruit will be tiny, 6 to 8 inches long and 1 1/2 to 2 inches wide. Winter squash is picked when the fruit is mature, the skin is hard and cannot be easily dented with a finger nail. The seeds will be tough and hard.