A bathroom tumbler is a glass or cup that is kept in the bathroom for drinking or other uses. With the advent of the paper cup and an increased awareness of disease prevention, the modern tumbler is often a decorative accent rather than a useful item.
Composition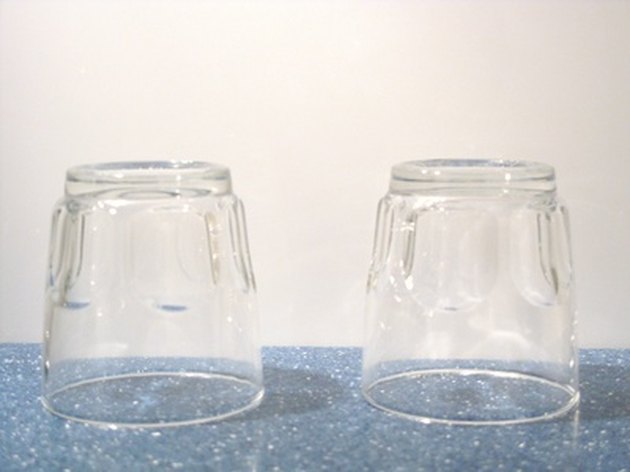 Bathroom tumblers are available in plastic, stainless steel and glass. High-end tumblers made from onyx or marble are also available.
Styles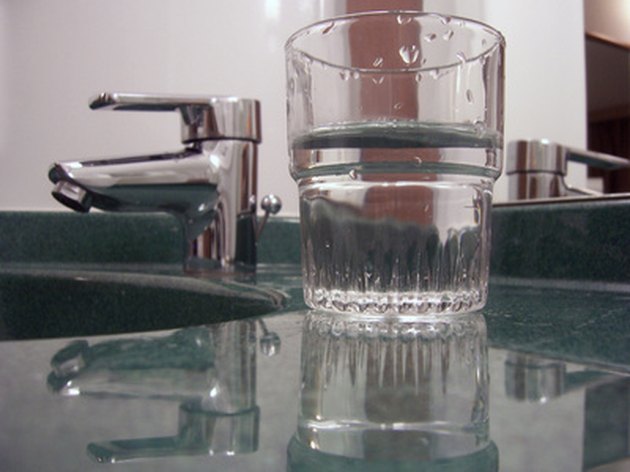 Wall-mounted styles consist of a bracket that is attached to the wall. The ring or platform of the bracket holds the tumbler, freeing the countertop for other uses. Countertop styles may consist of only the tumbler, or they may have a decorative holder into which the tumbler is placed. Tumblers may be traditional in shape, resembling a glass, or they may be triangular or quadrangular in shape. They may have pedestals or feet.
Uses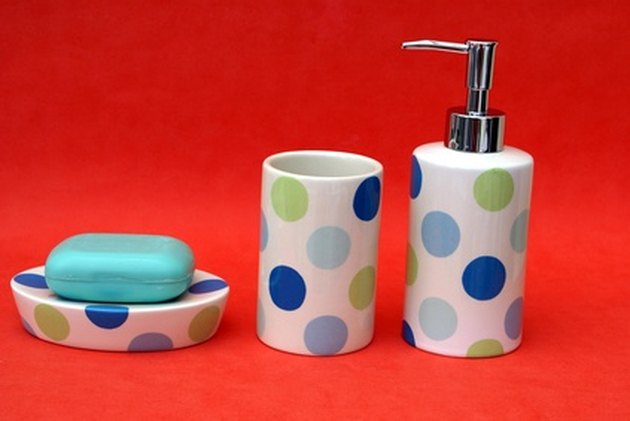 Decorative bathroom sets may contain tumblers as well as toothbrush holders, soap dispensers, tissue covers or other accent pieces. Sets may be used in guest bathrooms or a whimsical style may appear in a child's bathroom. If the set does not contain a toothbrush holder, tumblers may fill that capacity. Tumblers may also hold hair accessories or other small items. Tumblers may also be used for their original purpose, which is to provide a utensil for a drink of water in the middle of the night, rinse the mouth after brushing the teeth or to measure an appropriate amount of mouthwash.