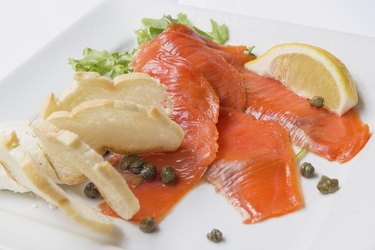 Both lox and smoked salmon are derived from salmon that live in the North Atlantic and Pacific Oceans, and the Great Lakes of North America. Lox and smoked salmon are commonly served with bagels and cream cheese, and in sushi rolls.
Salmon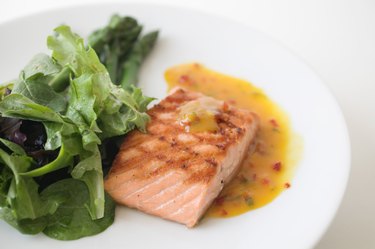 Salmon is an oily fish that is high in protein, omega-3 fatty acids and vitamin D. Generally orange to red in color, salmon is a versatile fish that can be served fresh, grilled or smoked.
Lox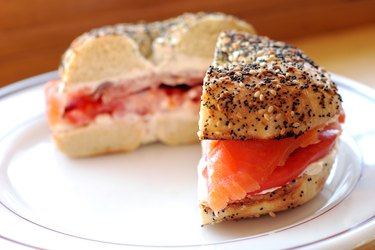 Lox, also known as gravlax, is Swedish in origin. To make lox, a salmon fillet is cured in a brine of water, salt and sugar. Lox is a staple in the Ashkenazic Jewish cuisine. In addition to being served with bagels and cream cheese, lox is often served in scrambled eggs and canapes.
Smoked Salmon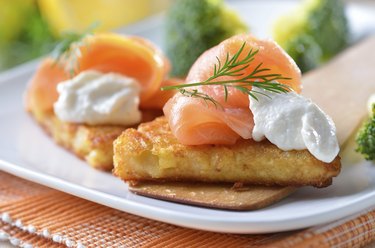 Smoked salmon is prepared in a similar manner to lox. Prior to being smoked it is brined. After being brined, the salmon is smoked either using a hot smoking process or a cold smoking process. Cold smoking is the more popular process that tends to result in a subtler smoked flavor and an oilier texture. Hot smoking results in a much smokier taste and tends to be dry in texture due to the higher heat used. Types of smoked salmon include Nova, Scottish and Scandinavian. Smoked salmon can served in canapés, with bagels and cream cheese, on melba toast with lemon and capers, and used in pasta dishes or quiches.