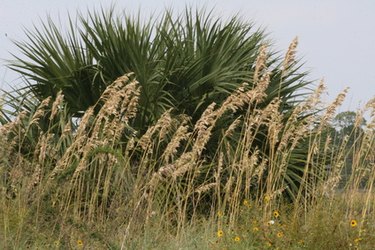 For baked goods, oat flour is a heart-healthy substitute for traditional wheat flour. Some brands of oat flour are gluten-free and can be used in recipes for those with celiac disease or gluten intolerance.
What is Oat Flour?
Oat flour is made of finely milled oats. Purchase oat flour at health food stores or make it at home by putting oats through a mill or grinder. Steel cut oats are the best choice for flour in gluten-free recipes, since these oats are milled on different equipment than wheat and barley.
Substitutions
Oat flour can be substituted for wheat flour in pastries, biscuits, muffins and breads. Use 1 1/3 cups of oat flour to replace every cup of wheat flour in a recipe. Wheat flour contains gluten, which binds recipe ingredients. For the same effect with oat flour, add ½ teaspoon of xanthan gum or guar gum per cup of flour.
Biscuit Recipe
For basic oat biscuits, follow this recipe.
Ingredients: 2 cups buttermilk 3 tbsp. salted butter 1 ½ tsp. baking soda 1 ½ tsp. xanthan or guar gum 2 ½ cups oat flour
Directions: 1. Preheat oven to 350 degrees. Grease a large baking sheet. 2. Beat butter, baking soda and xanthan/guar gum on medium speed until well blended. 3. Wisk in buttermilk until mixture is frothy. 4. Fold in oat flour. 5. Drop by tablespoon onto greased baking sheet. Bake for 25 minutes or until golden brown. Serve while warm.