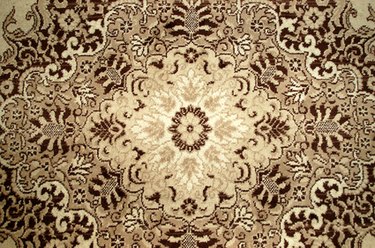 Replacing a carpet can be a costly repair or upgrade for any homeowner. But how much does the average carpet replacement cost? Even though prices can vary based on location, there are standard steps taken during the replacement process that can affect the final price.
Carpet Removal
The average cost of the removal of old carpet can range between .35 cents to $2 per square foot depending on the cost of living and location. In a 1,000-square-foot home, carpet removal can cost $350 to $2,000 not including taxes and other fees.
Carpet Installation
The installation of new carpeting can be performed by a carpet installer at the site of purchase, independent carpet installer or yourself. The price can vary between $3 to $7 per square foot depending on the quality and type of carpet, size and shape of the room. Do-it-yourself installation can save approximately $1 per square foot.
Carpet Pad
Installing a carpet pad is not required, but will add to the life and durability of the carpet. Typical installation of carpet pad costs from $1 to $4 per square foot, but can potentially save money by extending the life of the carpet.
Extra Costs
Carpet replacement does not include everything and may incur some additional costs. Some of these hidden fees can include moving of furniture, disposal of old carpeting and unusual shapes and corners in a room that add to the replacement time.
Saving Money
The best way to save money on carpet replacement is to perform some or all of the steps yourself. Even though most homeowners may not be able to install carpet easily, removal can be a simple process if the time and labor is invested.