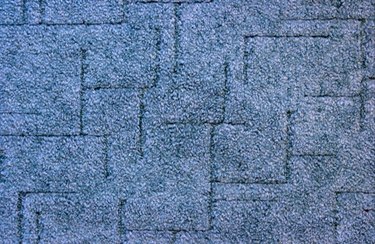 A strong, durable carpet can add decor and beauty to any room, but it may sometimes retain unsightly footprints and vacuum marks. Carpets with long, twisted or curled pile are the most proficient at hiding marks caused by traffic or cleaning.
Textured
Textured carpet is made from twisted pile that is then crimped. Perhaps the most popular type of carpet, textured carpet is used in high-traffic areas and is long-lasting.
Frieze
Frieze carpet has multi-length fibers that curl in various directions to hide stains, spills and traffic marks. Frieze carpet is typically used in informal areas.
Shag
Shag carpets are usually small rugs used for decoration. Shag carpets have long pile, which makes them adept at hiding footprints and vacuum marks.
Berber Loop-Pile
Berber carpet is made using various loops of the same length, which hide traffic and vacuum marks. Berber pile is made from wool or synthetic fibers.
Berber Cut-Pile
Berber Cut-Pile carpets are a combination of regular cut-pile carpeting and Berber carpeting. These carpets contain both loops and straight fibers. Berber Cut-Pile carpets are generally softer than traditional Berber carpets but are still good at hiding marks.