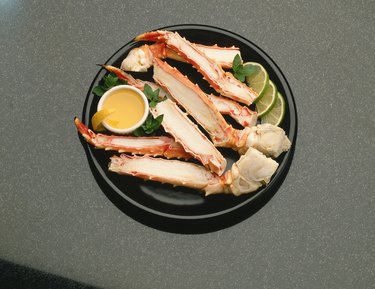 Three to Six Months
Still Tasty advises that frozen crab meat be eaten within three months if cooked and packaged at home before being frozen or four to six months if purchased commercially frozen. If freezing crab meat cooked at home, store it in an airtight freezer bag or plastic container.
Stays Safe Indefinitely
Crab meat continuously frozen at 0 degrees Fahrenheit or lower will remain safe to eat for an indefinite period of time. However, the crab meat may begin to develop freezer burn or other undesirable characteristics after three to six months.
Bottom Line
Try to eat frozen crab meat within three to six months of purchasing it. If the crab meat has been in the freezer for longer, it is still safe to eat but may not taste as good as it would have if eaten sooner.