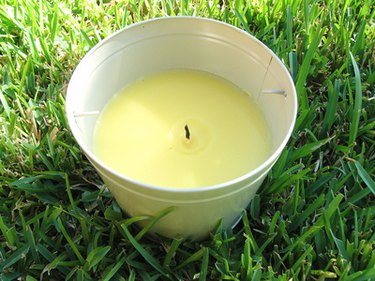 Citronella is widely used as a mosquito repellent and has been in use since 1948, with no reported adverse effects. Its effectiveness and lasting power may vary. Stopping to smell a sample of citronella essential oil in the aisle of a health food store may remind you of its distinctive aroma, a primary repellent property.
Toxicity
"Citronella," a misnomer, is the name given for a class of lemony-scented grasses. No evidence has been found for human toxicity. The base chemical of the plant, citral, is categorically rated low, slightly toxic, not acutely toxic or not rated. True citronella is derived from drying the plant Cymbopogon nardus. Geranium citronella (Pelargonium citrosum), also known as mosquito plant, reportedly does not contain the necessary amount of oil of citronella to affect insects.
Uses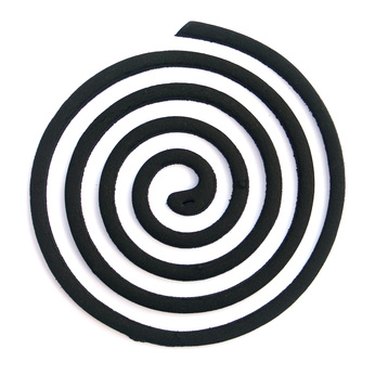 Hikers and backpackers find citronella's safe and natural properties helpful in keeping mosquitoes, black flies, fleas and ticks at bay, some of which can cause serious health problems. Citronella is often combined with other ingredients to make a variety of products, such as candles, lotion, soaps, wipes and sunscreen for babies. You might even use spiral coils or candles out on the patio in the evening to keep bugs away. Lemongrass, of the same category, is used in food recipes, as well as insect repellent products. Plants can be grown in gardens or home to repel mice and cats, in case you intend to keep both of them outside. Citronella's safety is difficult to understate.
Natural Pesticide
Oil of citronella has been approved for use as a natural pesticide and repellent for insects and animals for decades. According to the Environmental Protection Agency, oil of citronella is unlikely to cause harmful effects: "When used according to the label, citronella products are not expected to cause harm to humans, pets or the environment."
Benefits
The U.S. Environmental Protection Agency has determined that there is negligible to no affects from using citronella. It is not a threat to the environment and has little effect on wildlife. Because it is safe and natural, there are more than 30 categories of products on the market that contain citronella. Baby products that include citronella and lemongrass are used because of its safety record. Pure and natural citronella oil has traditionally been recommended as gentle, effective and safe. While not as effective as diethyltoluamide (DEET), citronella grasses are among other top-rated natural insect repellents, such as eucalyptus and cedar.
Considerations
Because products containing citronella have other ingredients and essential oils that may cause minor skin irritation when applied to the skin, the EPA requires precautionary labeling to help assure safe use.