Today, digital art is on display practically everywhere you go. Billboards, train and bus advertisements, and magazines are all laden with digital art. Digital media or art is created using digital processes like video to make "independent films," digitally shot prints by photographers, some music, paintings and other visual artwork. It is in demand at cultural and educational institutions such as museums, libraries and archives, the publishing industry, and other arts and entertainment venues.
History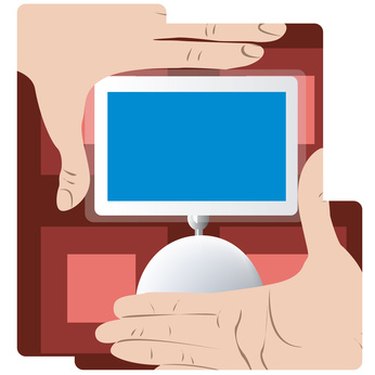 Engineers and scientists in the mid-1960s were at the forefront of computer technology and art. During this time, they were the only ones who had access to mainframe computers. Algorithmic methods were used to create scientific artwork instead of the interactive graphical user interfaces that are used today. Many artists rejected this new form of digital art at first, but soon accepted the intertwining of art and technology. In 1965, the first digital or computer art exhibitions were organized by a group of scientists at the Wise Gallery in New York and in Stuttgart, Germany. Billy Kluver and artist Robert Rauschenberg in 1967 formed an organization, EAT or Experiments in Art and Technology, that promoted the collaboration of artists and engineers. This lead to Cybernetic Serendipity, one of the most important milestones in digital art exhibitions. It was held at the Institute of Contemporary Arts in London in 1968.
Early Digital Artists
In 1968, Vera Molnar, from Budapest, Hungary, invented "Machine Imaginaire." She transformed different geometric shapes, such as a triangle, by rotating and deforming, erasing parts or merging them with other geometric shapes (similar to some screen saver images today).
Larry Cuba was a pioneer in animation art and produced his first computer animation in 1974. One of Cuba's most famous works was for the animated sequences used in the movie "Star Wars."
Lillian Schwartz is a digital artist best known for computer art and analysis in graphics, film, video, animation, special effects, virtual reality and multimedia. Her artwork was the first computer-generated art to be acquired by the Museum of Modern Art.
Digital Art Software Companies
Wavefront Technologies was founded in 1984 by Mark Sylvester, Larry Barels and Bill Kovacs. They started out producing computer graphics for television commercials and movies, which later led them to design the Dream Quest software that was used to create more than 90 visual effects sequences for the movie "Crimson Tide." Wavefront also join together with Atari to create the software Gameware, which was used to create Atari video games.
In 1983, Stephen Bingham, Nigel McGrath, Susan McKenna and David Springer founded Alias Research. Alias created a realistic 3D video animation software package for the advertising and movie industries. They launched Alias/1, in 1985, a software that produces smoother and realistic lines or surfaces for animated creations.
Digital Art Exhibitions
The Society for Photographic Education (SPE) sponsors an annual exhibition throughout the United States for the discussion of photography in media and its value as a means of creative expression. ISA International Sign Exhibition is another traveling exhibition that displays new and innovative designs for billboards and other public advertising mediums.
Significance
Growing and expanding industries have a high demand for digital art skills. There is a great need of digital artists in computer and game designs, animation, web design, publishing and other communication and visual media. According to the Bureau of Labor statistics, employment of artists is expected to grow through the year 2018, as advertisers and computer design firms demand innovative technology artists. Digital art also has great significance to interactive media such as cellular telephones and personal digital assistants, PDAs. It covers a broad spectrum of art and technological industries with no foreseen decrease in popular demand.