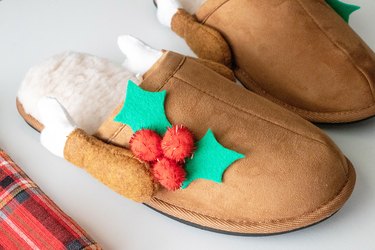 If you're obsessed with holiday food, you're going to adore these hilarious turkey slippers. They're made of standard slip-on slippers embellished to look like, well, turkeys! It's all thanks to felt (which is super affordable, BTW), pompoms, sewing and a bit of hot glue.
Don't worry, though—you don't need a sewing machine for this indoor slipper project. The turkey "legs" call for a simple straight stitch, which is the most basic stitch you can do by hand. (It's also a useful technique for DIY in general, so it's worth practicing.) However, if you ‌do‌ have access to a sewing machine, you're certainly welcome to use it!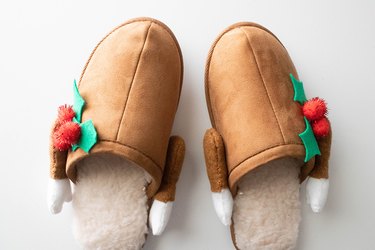 Whether you're looking for festive accessories to wear year-round or a quirky Thanksgiving or Christmas gift, this turkey slipper DIY is the best project you'll make this season. Let's get crafting!
Video: Quirky Turkey Holiday Slippers for Festive Feasting
Things You'll Need
Brown house slippers

Brown felt

Green felt

White felt

Red pompoms

Brown thread

White thread

Sewing needle

Fabric scissors

Hot glue gun

Marker or pen

Card stock

Pillow stuffing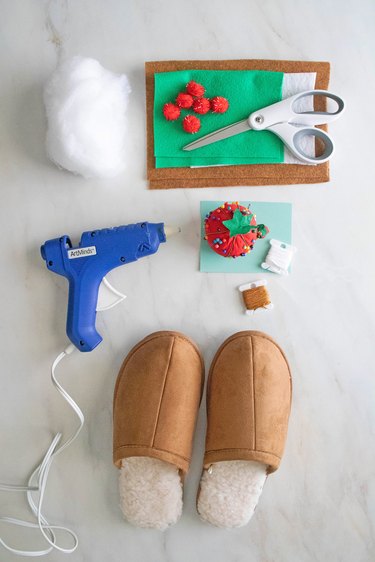 Which Slippers Should I Use?
Since the style of this DIY is unisex, feel free to use children's, men's or women's slippers of any size. You can use just about any variety of comfortable slipper for this project as long as it's brown in color. We went with cozy, warm slippers from Amazon that feature a suedelike exterior, faux shearling lining, memory foam insole and nonslip rubber sole.
Other options include clogs, booties, leather slippers or even open-toe slippers if you want something more breathable. It's worth noting that fluffy slippers won't create the classic turkey look, but they can still be used for this project!
We recommend against using expensive, high-quality slippers or leather shoes, as you'll be hot-gluing embellishments.
1. Prepare felt for turkey legs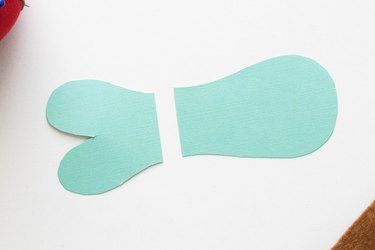 Draw a turkey leg shape on card stock. Cut it out and then cut it in two pieces, separating bottom "bone" portion from top. You'll use these pieces as templates.
Tip
The ideal felt turkey leg size will depend on the size of your slippers. For reference, our turkey leg templates measured 4 1/2 in. long, and our slippers were a women's size 7. Keep in mind that the felt turkey leg will be smaller once sewn, so be sure to make the template slightly bigger than you think you'll need.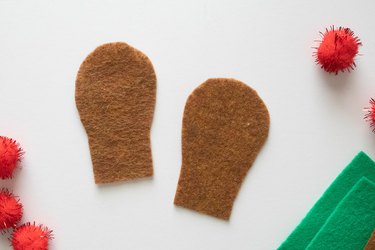 Using the upper portion of turkey leg, trace and cut out two brown felt pieces.
Using bottom "bone" part, trace and cut out two white felt pieces.
2. Sew and stuff turkey legs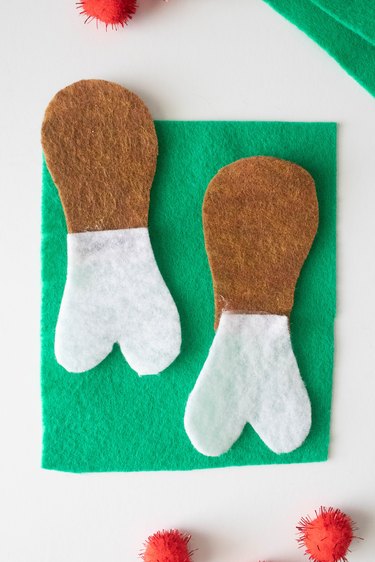 Hot-glue white and brown pieces together, overlapping them by about 1/4 in.
Tip
Make sure the overlap of 1/4 in. is consistent so all legs are about the same size.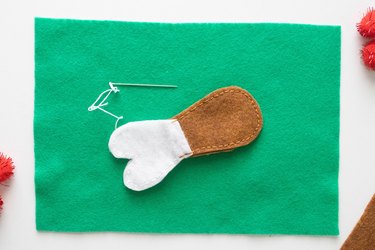 Stack turkey legs, making sure same sides are facing each other. Stitch a straight stitch around edge, leaving a gap of about 1 1/4 in. Use brown thread for brown portion and white thread for white portion.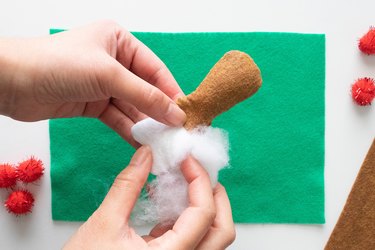 Turn turkey leg inside out. Be patient. Due to small size, this can be tricky. Top of a pen or pencil will be helpful for turning out edges.
Fill turkey leg with stuffing. Again, top of a pen or pencil is useful here.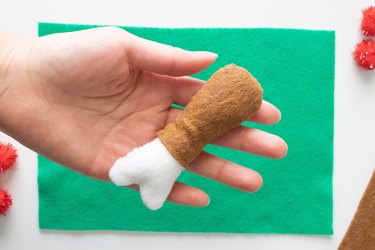 Sew gap to finish turkey leg.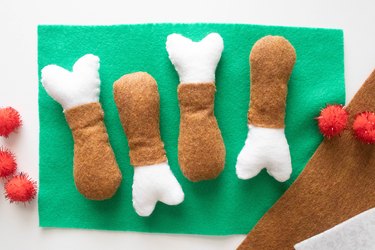 Repeat three times to create a total of four turkey legs.
3. Cut out green felt leaves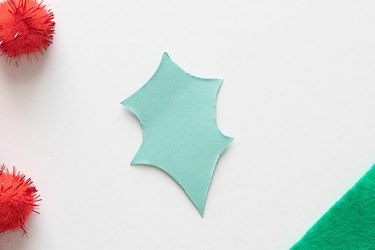 On card stock, draw a holly-style leaf. Cut it out to create a template.
Using leaf template, cut four leaves out of green felt.
4. Glue embellishments to slippers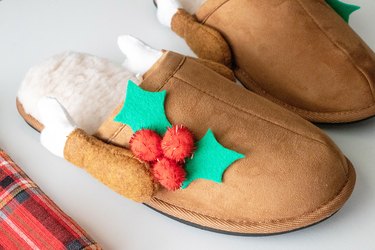 It's time to complete your holiday lounging slippers! Glue one turkey leg to each side of each slipper. Then, next to outside turkey legs, hot-glue two holly leaves and three red pompoms.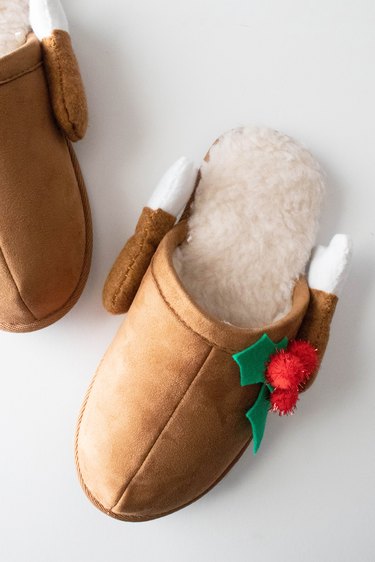 So cute! Who knew home shoes could be so funky and festive?