Ready to take your backyard shenanigans up a notch? If you're looking for an eclectic piece of yard furniture that won't break the bank and will keep overzealous squirrels away from your birdhouse, birdseed, flower beds, decks and other vegetation, then this DIY chess table squirrel feeder is here to save the day.
This one-of-a-kind creation is sure to spark conversation (and attract four-legged chess aficionados to your property)! Once assembled, it even looks great as a garden showpiece, blending both form and function into one neat package. With our easy-to-follow step-by-step tutorial, you won't even need expert woodworking skills to pull this off.
So dust off those power tools and let's get started on a playful DIY squirrel feeder. Your backyard buddies will be "checkmating" each other in no time!
Video: Checkmate! Go Nuts for This Chess Table Squirrel Feeder
Things You'll Need
6-foot piece of 1-in. x 6-in. cedar board

Drill with 1/2-in. drill bit

Jig saw


120-grit sandpaper

One 20d galvanized sinker nail

Glue

Hammer

Hot glue gun

Screws


Ear of corn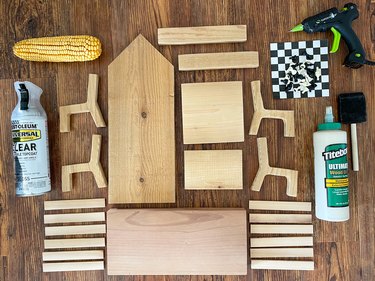 Part 1: Build Squirrel Feeder
1. Download and print cut list and pattern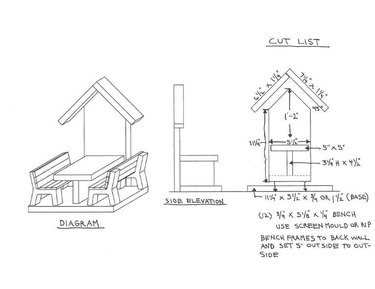 We've included a convenient download to help you tackle this project. Print out the diagram, cut list and bench template provided in the Things You'll Need section above to get started on a unique homemade squirrel feeder that offers furry friends plenty of delicious treats.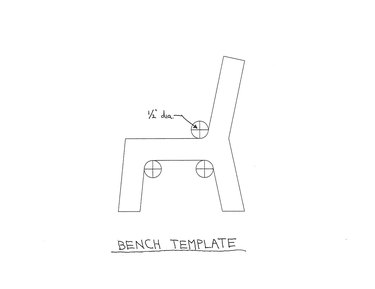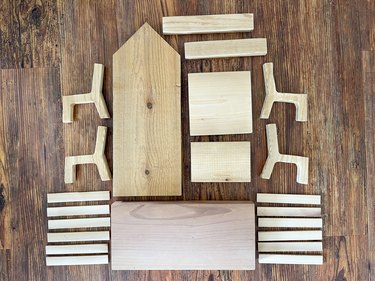 Tip
We've provided an innovative way to simplify the potentially tricky task of cutting rounded corners on the wooden bench side pieces. Simply drill 1/2-in. circles in the rounded corner pieces before you cut them out. Your squirrel feeder benches will come out looking great.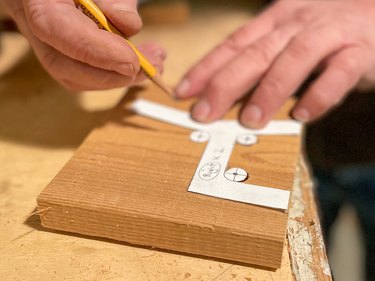 Using a pencil, trace the patterns onto wood to create a guide for cutting.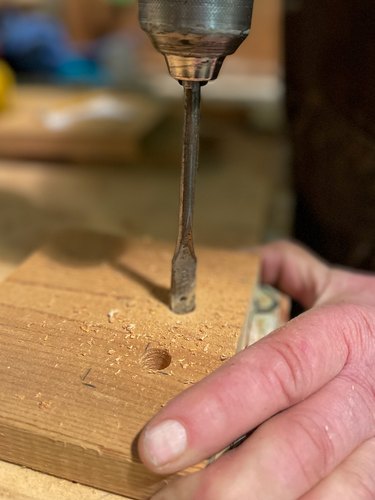 We used a 1/2-in. drill bit to drill holes for chair corners on our squirrel feeder. To cut out shapes, we used a jig saw.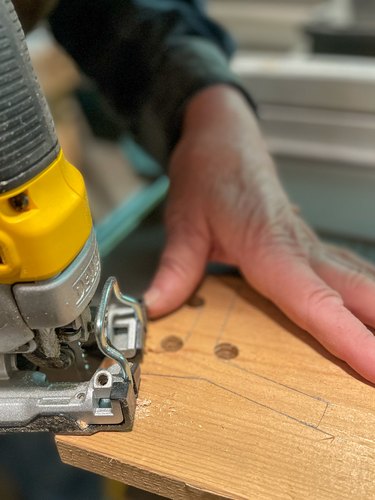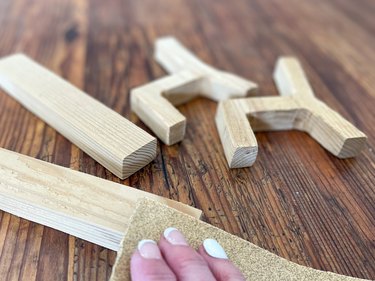 Give each wood piece a good sanding with 120-grit sandpaper for smooth edges. (We don't want those squirrels getting slivers while they munch on the feast you've provided!)
4. Use diagram to assemble squirrel feeder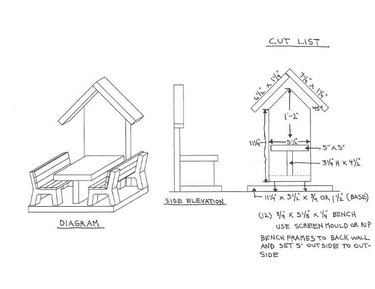 Assemble your squirrel feeder like a puzzle—it's all in the diagram! Place each piece carefully.
5. Glue and nail pieces together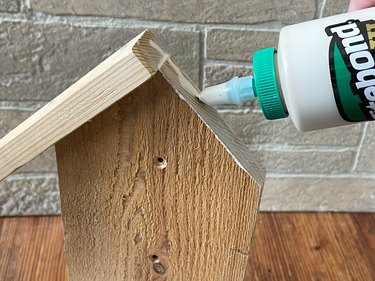 Securely attach wooden components with a combination of glue and nails to craft a sturdy squirrel feeder.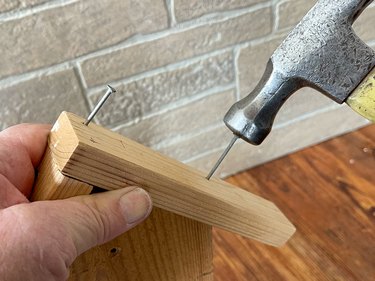 Congratulations! You made it through constructing your very own wooden feeder table. Now, it's time to add finishing touches and turn your creation into a chess set for local squirrels.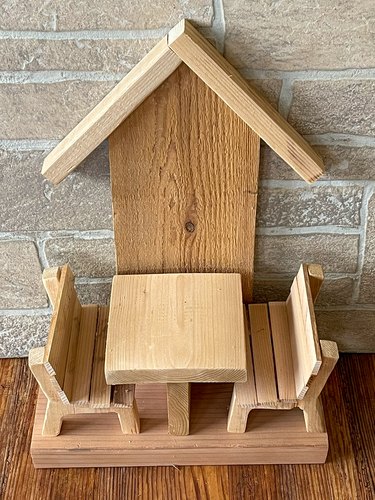 1. Hammer nail through center of tabletop
To add the chess table component to the squirrel feeder, begin by finding the tabletop's center. Draw an "X" from corner to corner. The spot where the "X" lines cross is the spot you'll want to use. Hammer a nail through this point on the bottom side. Now, you're ready to hang up some corn cobs!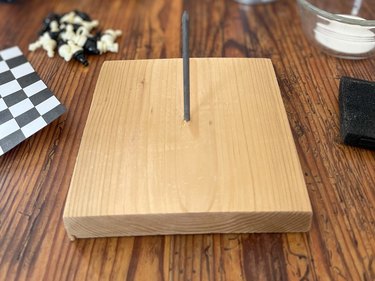 2. Adhere chessboard to tabletop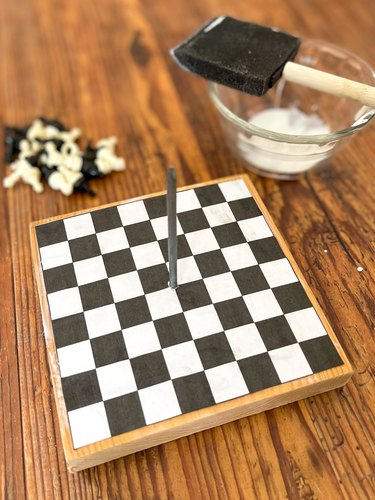 Download, print and cut the template provided. Flip over the tabletop so the nail is sticking up. Use glue to affix the chessboard onto the tabletop and then finish off with a spray of lacquer for added protection against outdoor elements.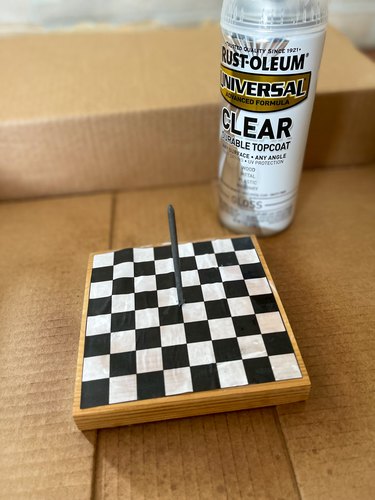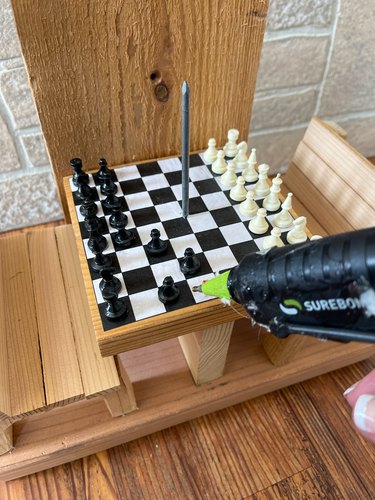 Securely affix chess pieces to the squirrel feeder tabletop with a precise and powerful hot glue gun.
Part 3: Fasten Feeder to Tree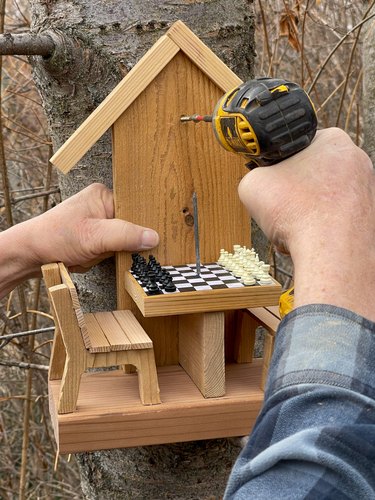 Use a drill and screws to attach the squirrel feeder to your favorite tree branch or cedar fence board. Choose a visible spot so you can enjoy an up-close glimpse into nature's wonders and keep pesky critters out of your bird feeders.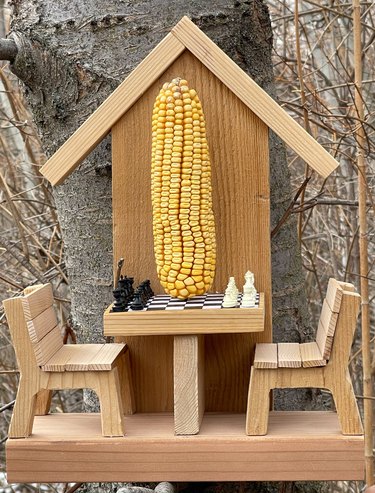 Last but not least, finish off with a tasty corn cob—squirrels' favorite treat! After all, they'll need sustenance while tackling those long hours of chess in the backyard.
And there you have it: a chess table squirrel feeder. Who knew you were so good at woodworking projects? Keep an eye on the backyard and make sure your feeder stays stocked with corn cobs. After all, your property just might end up attracting a fluffy-tailed chess prodigy or two!