Christmas and Hanukkah might be the most widely acknowledged winter celebrations, but there's a third, equally significant event to consider: Kwanzaa, a nonreligious holiday that's embraced by many in the Black community for seven days, between December 26 and January 1. At the heart of the holiday are seven meaningful principles to reflect upon each day of Kwanzaa: ‌Umoja‌‌ (unity), ‌Kujichagulia‌‌ (self-determination), ‌Ujima‌‌ (collective work and responsibility), ‌Ujamaa (c‌ooperative economics‌), ‌Nia‌‌ (purpose), ‌Kuumba‌‌ (creativity) and ‌Imani‌ (faith‌).
If you're committed to embracing Kwanzaa traditions with your loved ones, then you'll surely need ideas for ‌zawadi,‌ aka Kwanzaa gifts, which are usually exchanged on the last day of the holiday. Kwanzaa gifts can run the gamut, but handmade items are held in especially high esteem—they're viewed as more thoughtful and carrying on the traditions of the ancestors, who used time-honored skills and techniques to create personal effects for their communities. With that in mind, we've rounded up seven authentic handmade items for your consideration, each paired to a specific principle of the holiday:
Did You Know?
The name ‌Kwanzaa‌ was derived from a Swahili phrase, ‌matunda ya kwanza‌‌, ‌which means "first fruits." It's a nonreligious African-American and Pan-African holiday designed to honor family, community and culture—and each year, there's a central theme. For 2022, the theme is "Kwanzaa, Culture and the Practice of Freedom: A Message and Model for Our Times."
1. Umoja (Unity): a Sapele-Style Mancala Board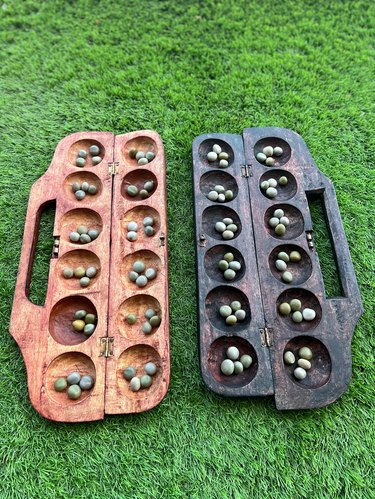 Mancala is a traditional game with ancient history that can be traced back to Ethiopia, Egypt, West Africa and beyond. The game is played by two people with the goal of storing as many stones or marbles as possible in each respective pocket. This Sapele Style Mancala Board Game from ImisiHouse on Etsy is handmade, chiseled from solid wood with handles for easy transport. While mancala is a total blast all year, it offers a fun way to show unity during Kwanzaa, as family members can play a game that's rich in African culture.
2. Kujichagulia (Self-Determination): Natural Skincare Goodies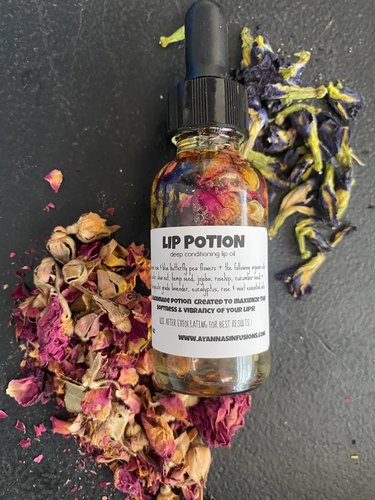 After embracing a vegan lifestyle, Ayanna of Ayanna's Infusions was determined to pay more attention to what she was putting on her skin—not just what she was consuming. What resulted was a skincare line featuring natural products like olive, coconut and sunflower oil, as well as aloe vera, shea butter and other nontoxic ingredients that enhance the skin's natural beauty. Consider a Kwanzaa gift that fosters healthy skin this year: Although Ayanna's products tend to sell out quickly, they're worth waiting for.
3. Ujima (Collective Responsibility): Handwoven Senegalese Baskets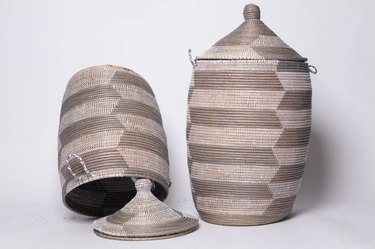 Made in Senegal from a local grass called ‌ndiorokh‌ and repurposed plastic, these handwoven baskets are both stunning and useful. Even better? Agowa Handmade aims to ensure that African art is authentically embraced while helping the Senegalese artisans who create these pieces support their families. If you happen to be in New York City, the organization (which also crafts colorful handbags and bowls) offers regular outdoor viewings of their products throughout Brooklyn. You'll be able to savor the meticulous handiwork in person.
4. Ujamaa (Cooperative Economics): Teke Mask Coasters
These Teke Mask Coasters, made from natural soapstone and modeled after ceremonial masks used by the Teke people in Africa, are handcrafted in Kenya and so gorgeous that you'll want to display them as artwork after using them as a base for your ‌Kikombe cha Umoja‌. In any capacity, they'll add color and character to your family's Kwanzaa celebration. As if that weren't enough, purchases from Serrv help the organization pay fair artist wages and further its mission of eliminating global poverty.
5. Nia (Purpose): Reflective Art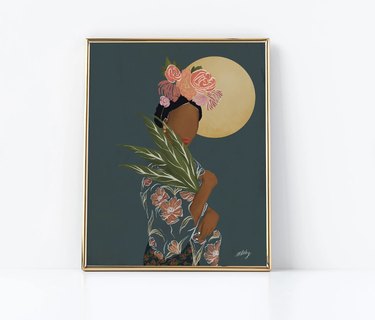 Etsy artist MKobyArt creates bold and beautiful images centered around the African diaspora. Although there are dozens of images to choose from, we're keen on a particular selection entitled "Self Portrait," as it visually embodies the questions that Kwanzaa celebrators are to ask of themselves: ‌Who am I? Am I who I really say I am? Am I all that I ought to be?‌ The print can be ordered in various sizes (from 8 x 10 in. to 30 x 40 in.) with either a beige or dark teal background.
6. Kuumba (Creativity): Afro Dashiki Dolls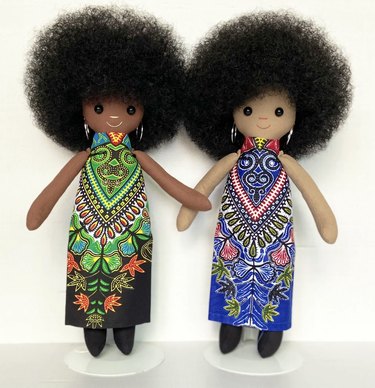 Choose one or both of these adorable dolls in traditional African dashiki dresses as gifts for little ones (or grown-up doll collectors) in your life. Handmade from cotton and polyester fabric and measuring 14 inches long, each is adorned with beautiful synthetic Afro-styled hair and hoop earrings. Bursting with color and personality, these dolls are sure to inspire creativity and imagination during Kwanzaa and beyond.
7. Imani (Faith): Guided Self-Discovery Journal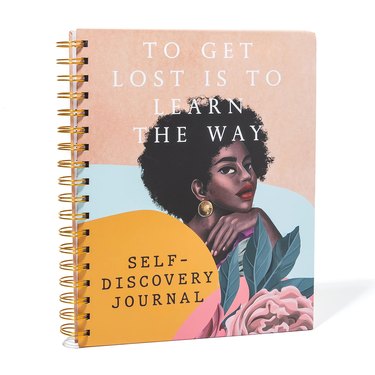 Encourage a loved one to embrace many forms of ‌Imani‌ (faith) during Kwanzaa with this beautiful self-care journal for Black women. Designed by Etsy maker @MelaninMusing with input from a licensed social worker and loaded with inspirational phrases, reflective writing prompts and plenty of empty space for writing, this journal will encourage loved ones to focus on cultivating faith in themselves, their abilities and their communities. As Kwanzaa ends and a brand-new year arrives, it's hard to imagine a more meaningful gift.
As you consider each of Kwanzaa's seven principles and carefully select zawadi for those you love, we hope the spirit and meaning of the holiday will be your guide!