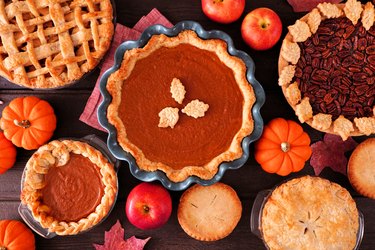 One of the easiest ways to take your Thanksgiving decor up a notch this year? Printable templates that add a bit of charm and personality to every part of the holiday, from the planning to the kids' table to the table settings.
Templates, aka digital files you can download, edit and print as many times as you'd like, are a party planner's best friend as they're easy to customize and put together. In most cases, you just have to hit "print"!
But who has time to sift through the tons of template options on websites like Etsy? Well, we do! It's kind of our thing. So we searched Etsy and picked out the best templates to level up your table, menus, decorations and more this Thanksgiving.
Estella Elle Thanksgiving Planner
First things first, any party needs a handy planner, especially when it comes to pulling together the ultimate tasty meal. At 100 pages, it allows you to plan like a pro, with super nifty printouts that'll organize every aspect of the big day, from meal planning and shopping lists to more unique printouts, such as a signature cocktail sign and a table-setting diagram.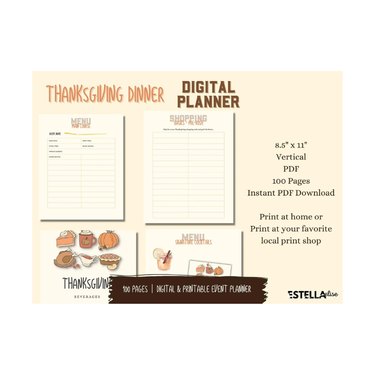 Hyland Paper Company Thanksgiving Invitation
Every holiday gathering calls for some eye-catching invitations. These 5 x 7-in. pumpkin-themed invites are customizable, so you can tailor them to your tastes. With a mobile-friendly design, this template is perfect for digital delivery (via text or email) for quick invites. But the cheeky design and high-res file also make this option delightful for printing on textured card stock for mail delivery.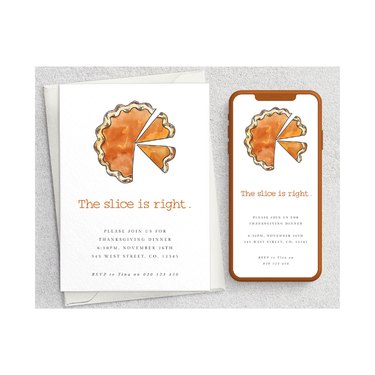 Oaknit Thanksgiving Pumpkin Pie Garland
You've got a Thanksgiving table runner, cloth napkins, a plush tablecloth and even pine cones to display. What else can you do to set the mood? Add in some wall art with this playful and colorful pumpkin pie garland. Simply print the template, cut out the pie slices, hole-punch the pie crust and string up each slice on a piece of twine or hemp (for a rustic look). For an additional festive feel, add these printable pumpkin garlands to your cart.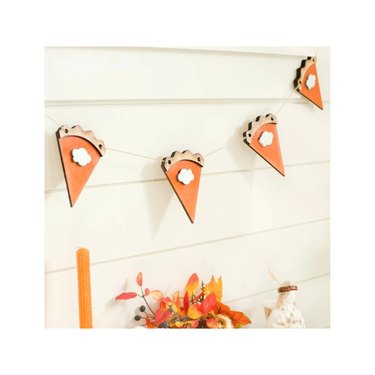 Chirpy Llama 3D Turkey Centerpiece
Searching for a Thanksgiving centerpiece that'll be the star of the show? Look no further than this homespun 3D turkey centerpiece. All you need is a printer (or a Cricut), thick glitter paper and scissors. Best of all, this turkey centerpiece was designed to be put together by its cutout edges (i.e., no gluing or taping required).
5. For the Table Settings
White Asher Printables Table Place Card
Add a bespoke touch to the Thanksgiving table with this fully editable place card template. These 3.5 x 2-in. personalized cards—3.5 x 4 in. before folding—help keep the seating at Thanksgiving organized and delightful with seasonal design motifs like acorns and fall-colored leaves. Simply choose between a flat-fold or tent-fold, add guest names and print.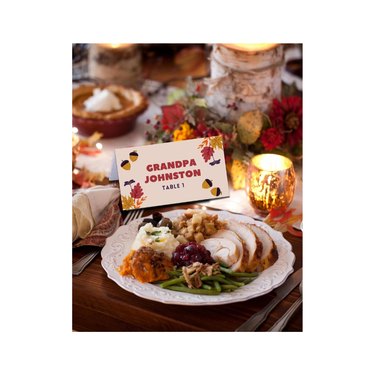 Get excited to break bread over Thanksgiving dinner with this bright menu, which can be printed on color paper (as pictured). Download the 4 x 9-in. digital menus and edit the templates to your heart's content in order to spotlight the big day's turkey, savory sides and yummy desserts.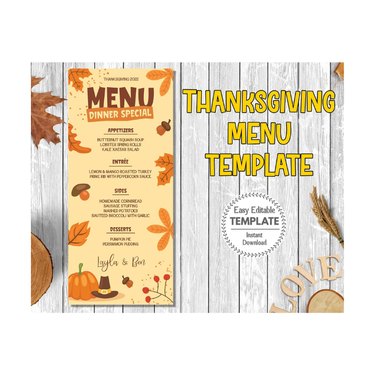 Printable Escape Room Turkey Escape Room Game
Create your own holiday traditions with hands-on activities, like this Thanksgiving-themed escape room game. Seven players will take on the role of turkeys who need to escape a storage unit (or else become Thanksgiving dinner!). The hour-long game is super easy to play—no internet, locks or doors required. Just print out the cards. Got a party bigger than seven players? Simply print out two (or more) sets of cards, and the groups can compete against each other!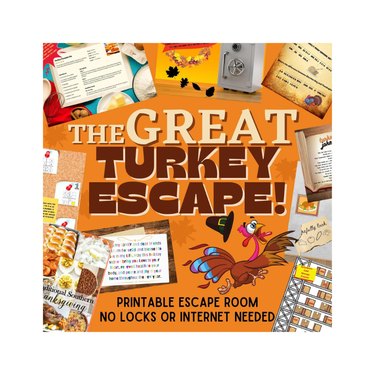 Happy Paper Time Fall Leaves Paper Crowns
As you're waiting for the pumpkin pie to cool, engage in some crafting and creative expression with these rustic paper leaf crowns. Just print out the template—kids can grab markers, crayons or colored pencils in autumnal hues for imaginative hair accessories that'll transport little ones to a woodland of make-believe.
For more fun, mix in these woodland creature crowns or this leaf template. All you need to do is print the templates out on thick card stock paper for added durability, then color and cut.