Overview
Step 1
Yarn-wrapped wreaths are a fun and easy project to make for the holidays. Using the eHow holiday templates and a few craft supplies, you can create colorful decorations for every door in the house. In this tutorial, we'll show you how to make a yarn-wrapped wreath for Hanukkah.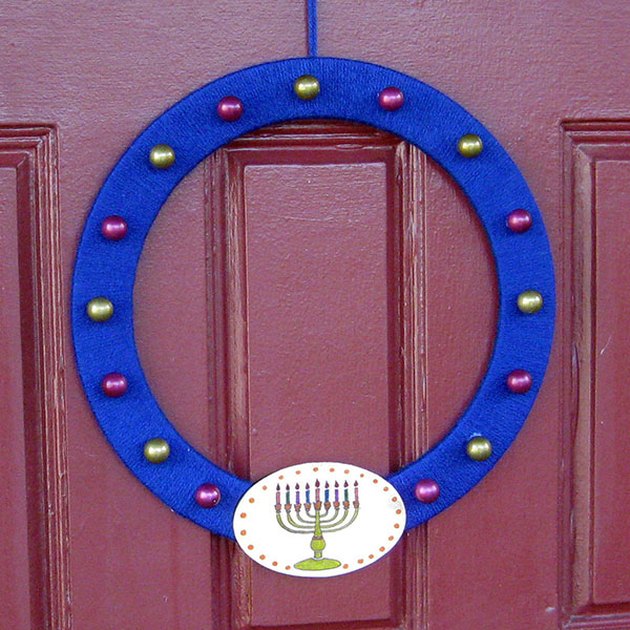 Supplies
Step 1
Gather your supplies, from your home or the local craft store. For this wreath, you will need: a cardboard wreath, yarn, printed templates (links found on slides 6 and 7), decorative wood cut-outs, plastic berries, hot glue, tape, scissors, a dark lead pencil, a pen and markers.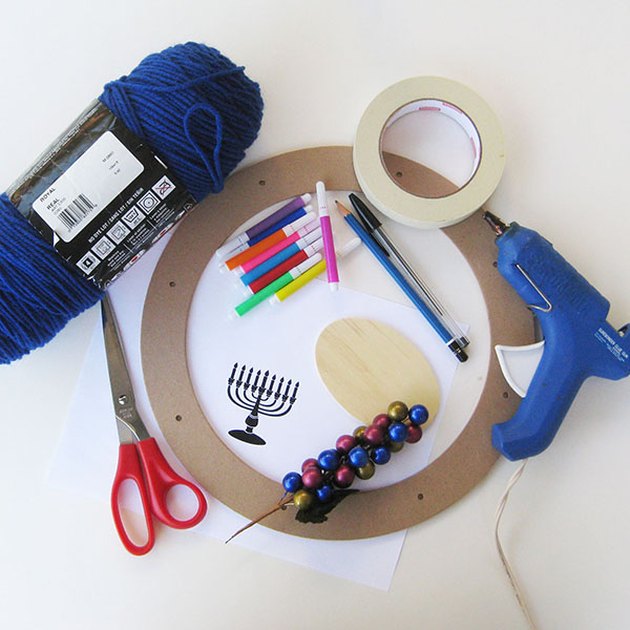 Start Wrapping Yarn
Step 1
Tape one end of the yarn to the back of the wreath and start wrapping.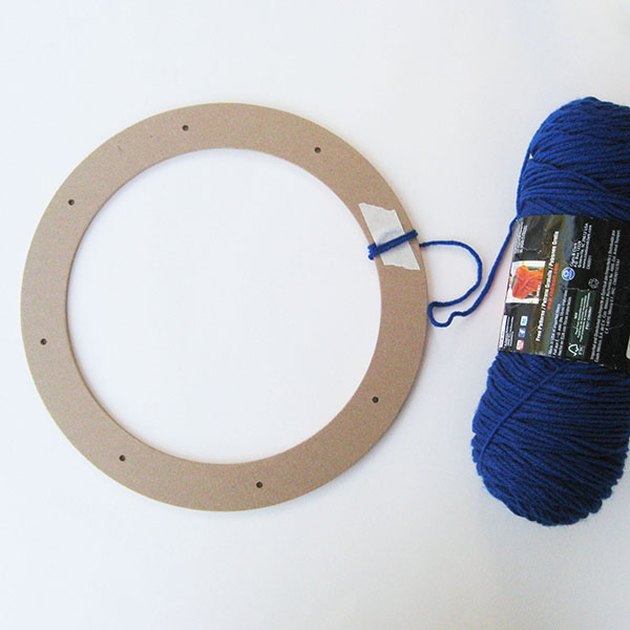 Continue Wrapping Yarn Tight
Step 1
Continue wrapping the yarn so each row is close together and tight.
Weave End to Secure
Step 1
Once the entire wreath is wrapped, cut the yarn and weave through a few other pieces to secure.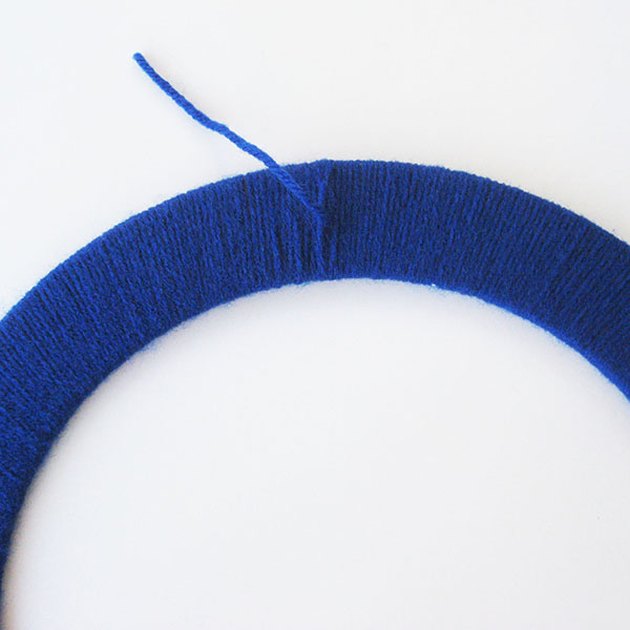 Download and Print Menorah Template
Step 1
Click the following link to download and print the menorah template. Each template will need to be printed at a smaller size to fit on the decorative wood pieces. For the two wreaths in this tutorial, the templates were printed at 30%.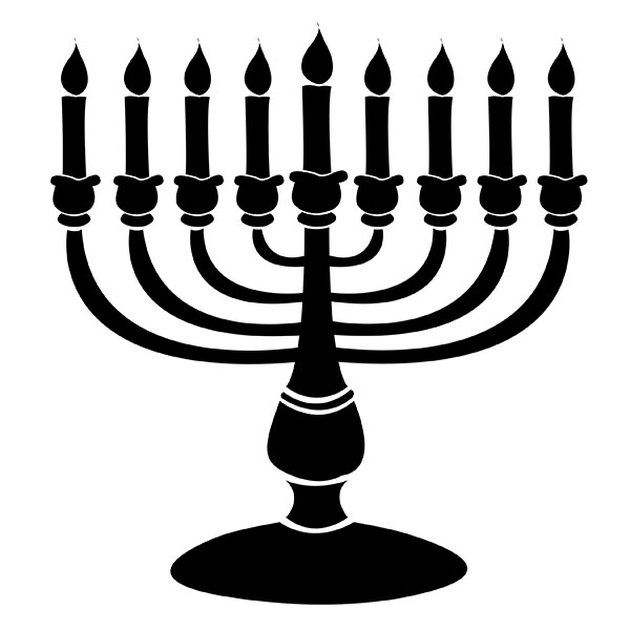 Download and Print Dreidel Template
Step 1
Click the following link to download and print the dreidel template, following the sizing instructions mentioned on the previous slide.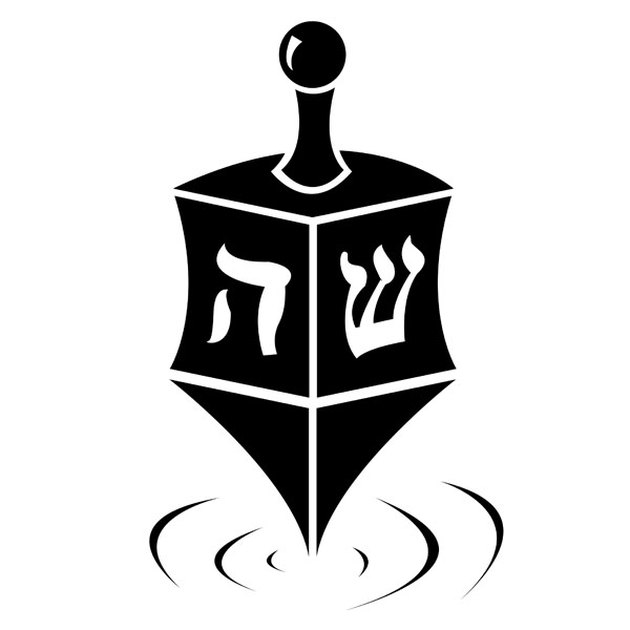 Apply Template to Wood
Step 1
Cut around the edge of the template and apply image-side down on to the wood. It's very important to use the template within 10-15 minutes of printing, before the ink completely dries.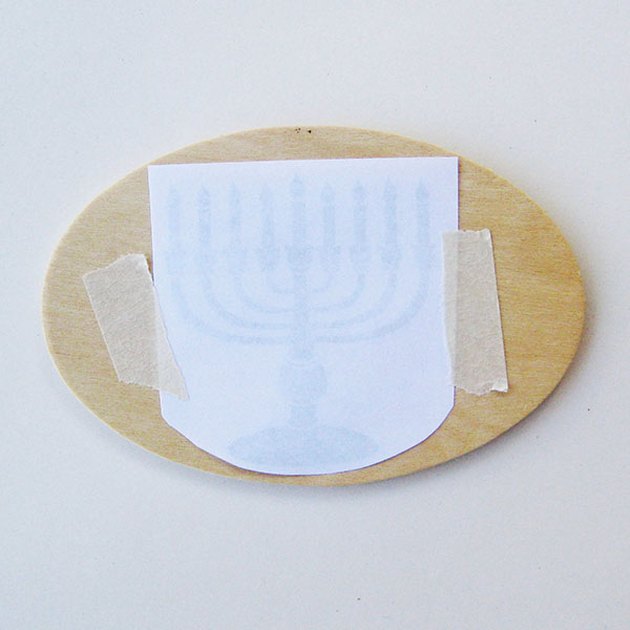 Shade with Pencil
Step 1
Using a dark lead pencil, shade over the back side of the template, covering the entire image.
Remove Template
Step 1
Remove the paper to see the transferred image on the wood.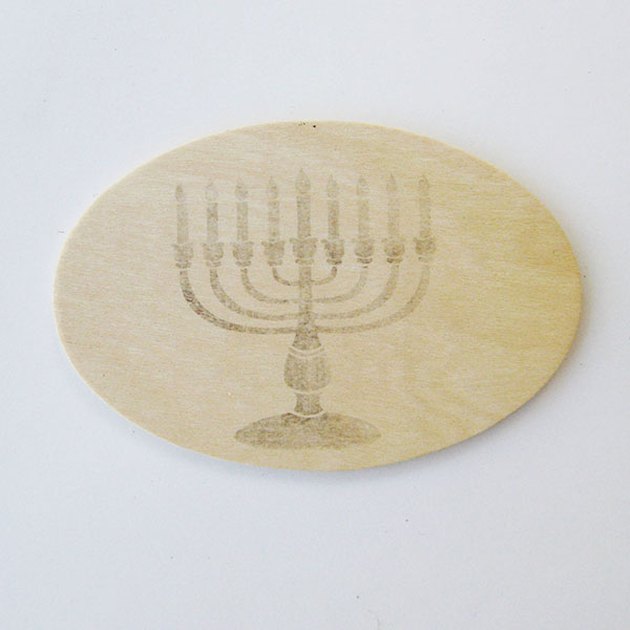 Trace and Color Image
Step 1
Trace the image with a pen and color in with markers.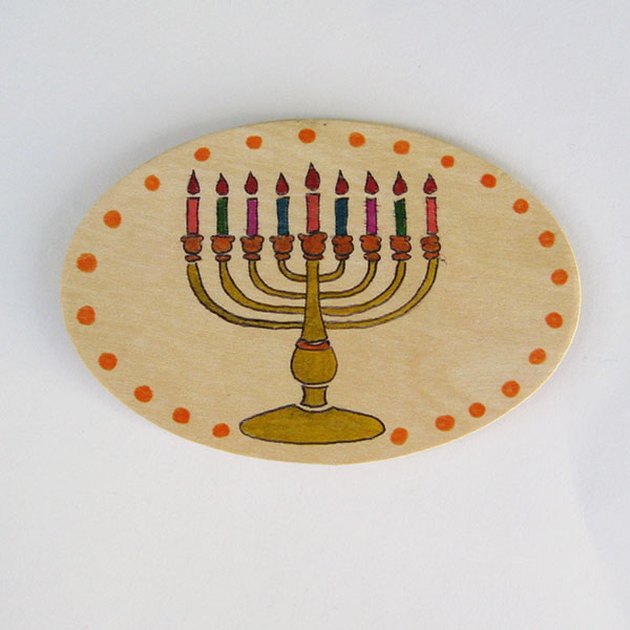 Pull Berries from Stem
Step 1
Pull the decorative round berries off the plastic stem and remove any wires. If you don't have decorative berries, use beads, buttons, or any other small decorations instead.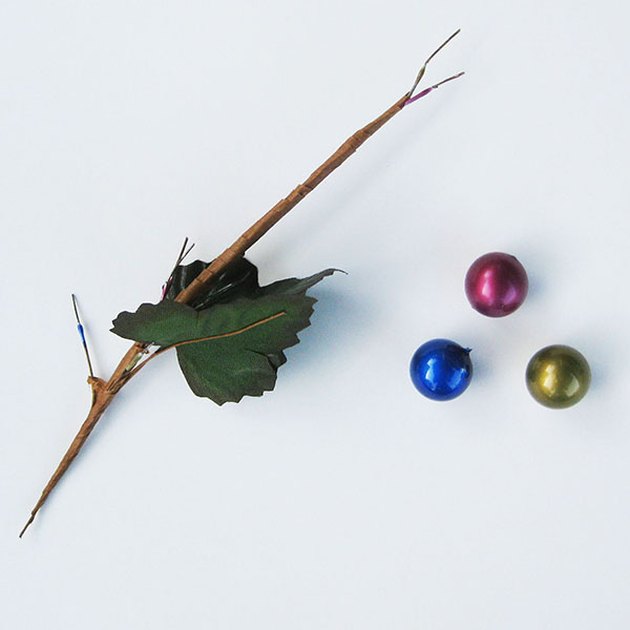 Glue Wood to Wreath
Step 1
Apply hot glue to the back side of the wood and attach to the bottom center of the wreath.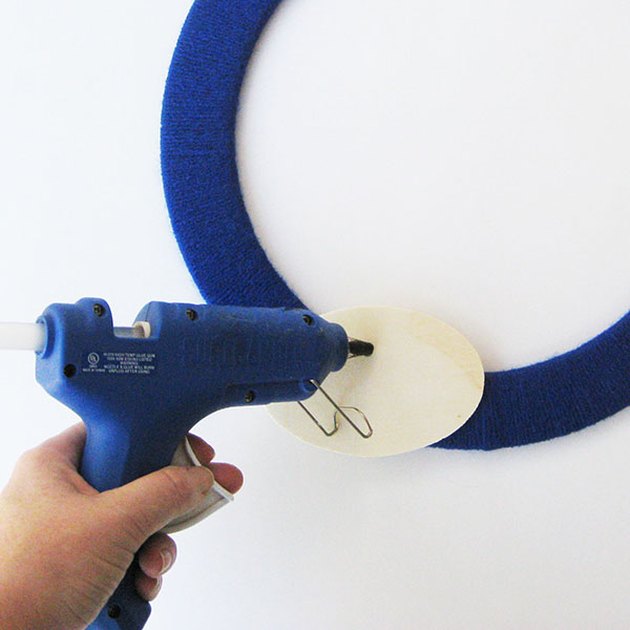 Glue Berries to Wreath
Step 1
Glue the berries or beads evenly around the wreath.
Finished Menorah Wreath
Step 1
Attach a loop of yarn with hot glue to hang. Now you have an easy decorative wreath to hang on your door.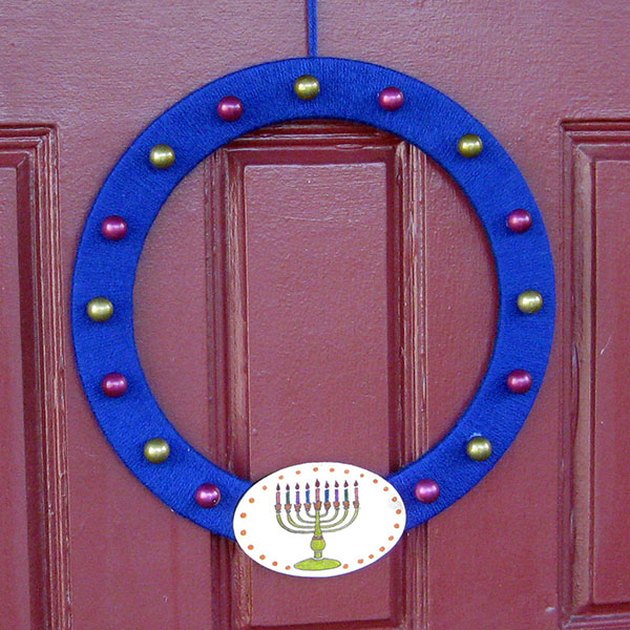 Finished Dreidel Wreath
Step 1
The second wreath is made by following the same instructions but with the dreidel template.