Things You'll Need
Dish soap

Vinegar

Bleach

Baking soda

Water

Nylon sponge with scrubber

Cleaning rags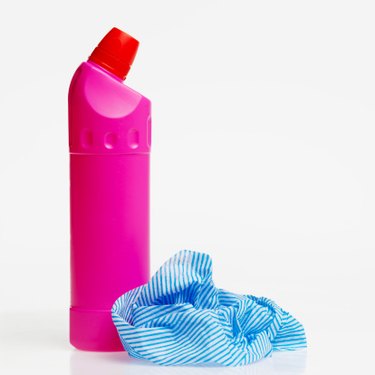 Silgranit sinks, common in many luxury homes, provide an attractive plus durable surface that will last for years without changing or deteriorating in appearance. To keep the sink looking its best, you need to clean it regularly to remove basic day-to-day buildup as well as deeper stains that may accumulate. Instead of buying expensive commercial cleaners, make your own cleaning solutions from items you probably already have in your home.
Step 1
Rinse a cleaning sponge with a scrubber under warm water, drizzle with dish soap and wipe over the Silgranit sink. Rinse out the sponge and wipe again to remove soapy residue.
Step 2
Deodorize by filling the Silgranit with 1 cup of white vinegar and 1 cup of water. Scrub down the sink with a sponge dipped into the solution and drain when finished.
Step 3
Remove stains by filling the sink with water until all stains are submerged, then pour in 1/4 cup of bleach. Let the bleach sit for about 30 minutes, drain the water and scrub down the sink with a wet sponge. Rinse the sink when finished.
Step 4
Dry the sink with a cleaning rag regularly to collect buildup before it dries onto the surface.