In the olden days, what we consider "DIY fabric craft projects" were considered "necessary work to stay warm and alive." Our ancestors sewed and knit and wove to make clothing, shoes, blankets and baskets for gathering food ... all stuff we can get from Target and Amazon. That means working with textiles can now be all about creative self-expression. Think beyond the always-popular hobbies, like knitting and crocheting, and experiment with old-school textile projects that your grandmother might have enjoyed as a girl.
Thanks to online tutorials and TikTok influencers sharing their tips, it's time to learn a new (old) craft. Turn on some oldies and start getting creative with these 10 old-school DIY textile projects.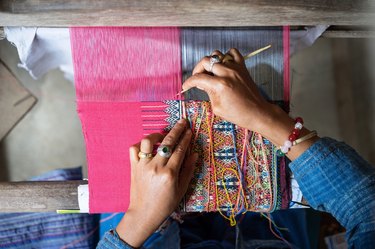 Fabric flower digital pattern
Real flowers die, but fabric flowers are forever. A dozen everlasting roses, crafted from leftover fabric scraps from other projects, make a great gift for a loved one. This is one of those easy DIY sewing projects that's perfect for beginners. After all, real flowers don't look perfect. So who cares if your first few fabric flowers come out looking a little wonky?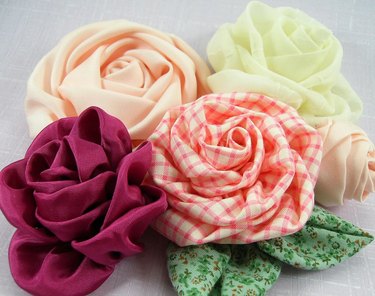 Knitters, crocheters and other crafters who work their magic with yarn usually buy it already dyed and ready to use. Experimenting with yarn dyeing allows you to customize your yarn projects from beginning to end. Or, box up your carefully dyed yarn as a gift for the knitter in your life. Start with multiple skeins so you can play with different dyeing techniques, including using food coloring or Kool-Aid powder.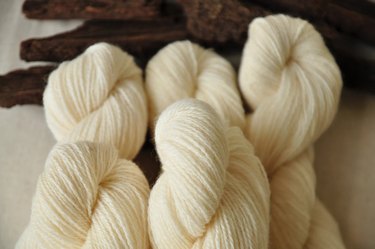 Unless you're an experienced sewer, the idea of quilting might seem totally out of reach ... but the quilting influencers on social media sure make it seem appealing. Dip your proverbial toe into the world of quilting by creating small projects using hand piecing instead of a sewing machine. Once you hand sew a few dozen little hexagons out of scraps of fabric, you can lay them out in a pattern and sew them together. Frame your hand-pieced project and hang it as wall art.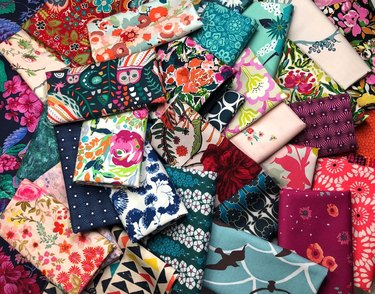 4. Sew Your Own Scrunchies
Scrunchie sewing tutorial
It was a joyful day for '80s girls when scrunchies came back in style. Upcycle old T-shirts or use up random fabric strips by making your own scrunchies. Once you get the hang of this easy project, you'll be churning out scrunchies faster than you can give them away. Luckily, there's always someone around who needs a hair tie.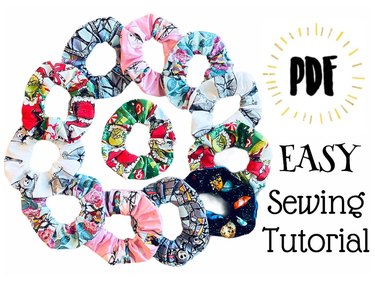 It's easy to get inspired by new fabric craft ideas when you're working with your own customized fabric. Use textile paints to add color, pattern or even text to muslin fabric. Pieces of fabric you painted can then be transformed into pillows or clothing or used to make projects, like fabric bookmarks or fabric baskets, to be used as home decor.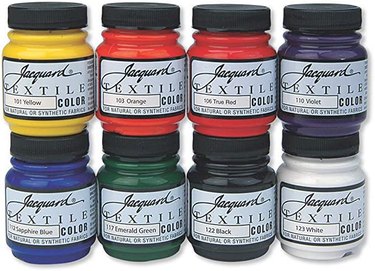 6. Add Fabric Appliques to Clothes
There's something delightfully old-fashioned about sitting down to sew appliques onto a jacket or backpack, like you're a '70s teen who just got their first peace sign patch and wants to rebel by wearing it everywhere. Today, there's a huge variety of decorative appliques that you can use to add color and texture to garments or to cover up stains and rips. Many can be ironed on if you don't have the patience for hand sewing.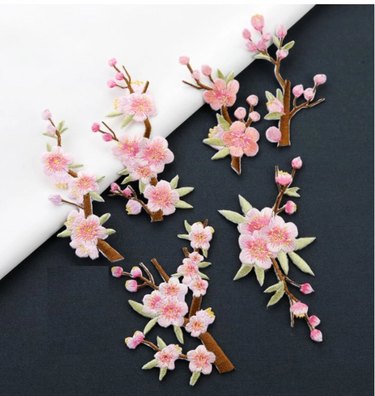 7. Weave Your Own Textiles
Weaving on your very own loom is its own kind of therapy. The repetitive movement of passing the shuttle through the warp threads can be soothing once you get the hang of it, and you can make home decor that looks professionally made. Create textiles that are perfectly tailored to match the color scheme of a room and hang them from wooden dowels as wall art.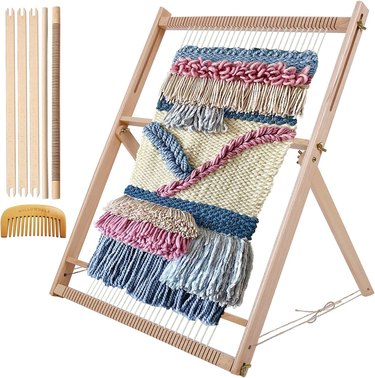 Anyone who has been to summer camp in the last few decades knows that tie-dye never really fell out of style. But now that tie-dye is trendy, your blotchy home-dyed T-shirts might pass for stylish store-bought designs. More importantly, playing with tie-dye is fun! Invite a group of friends for a tie-dyeing party and practice on scrap fabric before you dye tote bags and clothing.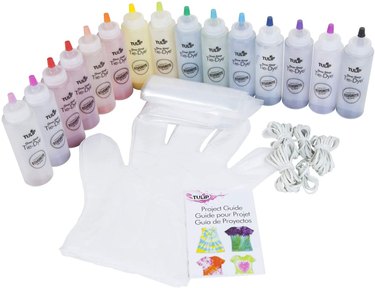 You know you're an adult when you start caring about coasters. (You're the one who's going to have to buy a replacement if the coffee table is covered with water stains, after all.) Creating fabric coasters might be the easiest of all easy sewing projects. All you have to do is sandwich batting between two squares of fabric and sew a straight line around the border. Make things even easier by using fabric glue to make no-sew coasters. Buying precut fabric squares is an easy shortcut when you're making multiple coasters as gifts. You can also recycle old fabric napkins or leftover scraps from other projects to make coasters.
$6.98 for a 16 ounce bottle at Amazon
Decoupage had a big moment in the '60s and '70s—but if you associate decoupage with macrame and dated kitsch, think again. You can do a lot more with a jar of Mod Podge than shellac pictures to storage boxes and picture frames. Restore a battered wooden dresser by decoupaging fabric to the drawer fronts or use patterned fabric to cover terra cotta planters for your indoor garden.