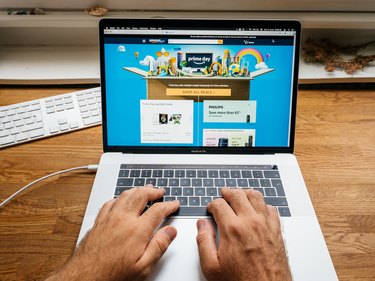 If you feel like you didn't take full advantage of Amazon Prime Day earlier in July, we have good news: Amazon has announced another major sale in October! Dubbed the "Prime Early Access Sale" by Amazon, the mega online shopping event is, for all intents and purposes, a sequel to Prime Day, and is set to take place from Oct. 11-12.
2022 is the first year to have two Prime Day-related events, but it's not the first to have one in the fall. Two years ago in 2020, Amazon moved Prime Day from its usual summer slot to the fall because of the COVID-19 pandemic. This year, Amazon Prime members get two opportunities to shop the highly anticipated 48-hour sale, which promises thousands of deals and some of the year's very best offers on Amazon products and services, as well as other goodies featured on Amazon—everything from tech devices to pet products to kitchen appliances and more. In the lead-up to the two-day sales event, you can shop Early Deals (although the day-of savings tend to be better).
If you're new to all of this, we've laid out everything you need to know below.
What Is the Amazon Prime Early Access Sale?
If you've never taken advantage of Amazon Prime Day before, just know that you're missing out. Having first kicked off in 2015, Prime Day is one of the biggest online sales events of the year, eagerly anticipated and often enshrouded in mystery as to the official date up until a few weeks before the event. The Prime Early Access Sale is essentially a second Amazon Prime Day.
‌This year, the Prime Early Access Sale will begin at 12 a.m. PT (3 a.m. ET) on Tuesday, Oct.11, and end at 11:59 p.m. PT (2:59 a.m. ET) on Wednesday, Oct. 12.‌ Expect to see prices drop to their lowest all year, even beating out some Black Friday deals. Speaking of Black Friday, you might be wondering: Which is better, the Prime Early Access Sale or Black Friday? It really depends on what you're looking for.
Historically, Prime Day has been more likely to feature sweet deals on items that usually go for under $100, like many home organizers and storage products, as well as products you're more likely to buy throughout the year. During Prime Day 2022, some of the top-selling items included beauty products, diapers and wipes, electric toothbrushes, kids' bento boxes, vacuums, air purifiers and kitchen essentials. The Prime Early Access Sale will likely boast a similar selection of deals.
Black Friday, on the other hand, typically features a greater number of deals on big-ticket items such as a new TV or home entertainment system. Black Friday can also take place both online and offline in brick-and-mortar stores (you've probably heard news stories about Black Friday stampedes before) and isn't limited to just Amazon, of course. Following on the heels of Black Friday, Cyber Monday features the best online deals for electronics.
While the full details about the Prime Early Access Sale haven't been revealed, we expect it to be very similar to Prime Day. Read on to get a good idea of what's coming.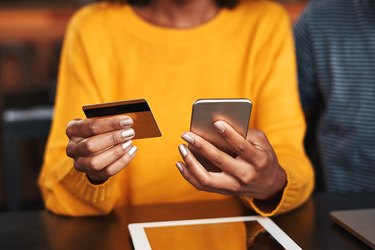 Who Is the Prime Early Access Sale For?
Amazon Prime Day and the Prime Early Access Sale are for everyone … who has an Amazon Prime membership. That's the biggest caveat—that Prime Day and its sister sale are exclusively accessible to Amazon Prime customers. Not a Prime customer yet? Consider subscribing to Amazon Prime. For over 200 million people, it's worth it.
Amazon offers a 30-day free trial and after that, if you continue, it's $14.99 a month, plus any applicable taxes, or $139 for a full year, which is a better value. As of writing, there doesn't seem to be anything stopping you from signing up for a free trial in order to take advantage of the Prime Early Access Sale—provided that you haven't already used a free trial before.
What Do You Get Out of Amazon Prime?
An Amazon Prime membership grants you access to Prime deals and free two-day shipping (and in select cities, one-day shipping) on Prime-eligible products, not to mention other benefits like streaming access to thousands of movies, TV shows and Amazon Originals, and over two million ad-free songs.
Regarding shipping, keep in mind that not all Amazon products are Prime-eligible, so not all will ship within two days, but a very large number of products are. Amazon has also begun prioritizing essential orders over regular shipments, but in general, it strives to fulfill Prime orders in two days or less. In some cases, you'll still benefit from faster shipping but notice a slightly later arrival date, especially during peak shipping times like the holiday season.
If you're someone who likes shopping online, saving on shipping and finding good deals, it's really something to consider. If you're a student, you could likely qualify for a Prime Student membership that's 50% off the regular price, paying only $7.49 a month ‌after‌ a free six-month trial. That's right, six months, not one month, for trial users who are students.
Long story short: You do need a Prime membership in order to participate in the Prime Early Access Sale. However, if you like shopping online and enjoying perks like fast and free shipping, access to entertainment and even savings at places like Whole Foods, it's probably worth it.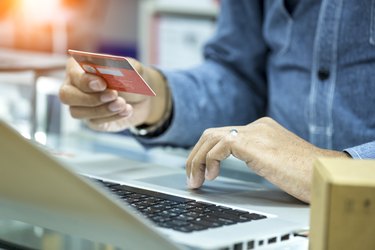 When Is the Prime Early Access Sale, Again?
The Amazon Prime Early Access will begin at ‌12 a.m. PT (3 a.m. ET)‌ on Tuesday, Oct. 11, and end at ‌11:59 p.m. PT (2:59 a.m. ET)‌ on Wednesday, Oct. 12. We expect to see pre-and post-Prime Early Access deals as well. You can check out the selection of Early Deals here.
What Are the Benefits of the Prime Early Access Sale?
Be sure to bookmark this page ahead of the Prime Early Access Sale. During the event itself, we'll continually update you on the best deals on the best products in multiple categories, including kitchen, home goods and holiday gift ideas. In the meantime, you can check out or bookmark our weekly article, The Best Online Sales to Shop This Weekend, which will give you plenty of shopping opportunities to keep you busy until the Prime Early Access Event.